Most recent:
NBC Universal announces Peacock, its streaming service that will arrive with reboots of 'Battlestar Galactica' and 'Saved by the bell'
The Funko Pop will be the movie of the hand of Warner Animation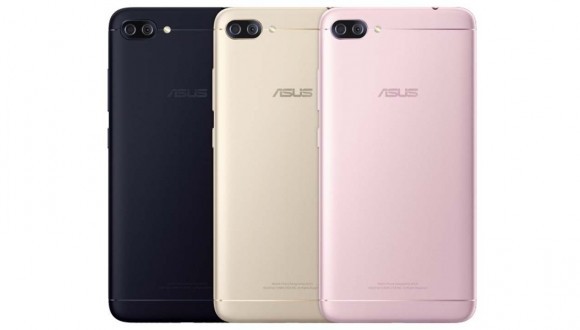 Asus is a manufacturer that makes the most of every generation of the family Zenfone, which pulls out variants of almost all kinds, from high-end to mobile focused on specific aspects such as the selfies, the battery or the main camera. Throughout each year they will unveil the different models, so yes, without making too much noise.
This year is not going to be an exception, the family Zenfone 4 is going to have multiple models, as we have already commented several days ago, each one focused on a particular aspect. Now Asus has unveiled a few posters in that we are given to understand clearly that the Zenfone 4 will have dual camera.
In the images that we can see along this article give us to understand (of little subtle form, all is said) that the Zenfone 4 come with dual-camera, something that it may be common to the entire family and not just exclusive of a model or two. It takes more force even if we take into account the already presented Asus Zenfone 4 Max, who in addition to having dual camera, brings a large capacity battery.
In the four images that he has published the taiwanese manufacturer to see how highlights this feature and, in one of them (under this paragraph), it seems to leave on a second plane of the dual camera for note that in low light conditions the terminal will capture a lot of light. Obviously, to be sure if that is true or not, we would have to try it out.
Will it be enough to just take a large amount of models at prices contents or need something more?
despite the fact that the terminals more attractive are the high-end, the mid range and low end that really sells it in mass thanks to their prices more content. This Asus (like many other manufacturers) knows and intends to offer a wide range of possibilities to the users to have what you like of a mobile phone without spending too much money.
Now, if Asus, that has the goal sell the double of mobile 2.020 (a lot of ambition here), wants to be a manufacturer, really prominent, even if it is only in the mid-range and entry, going to have to find a way to attract a wider audience.
ok, we have a mobile phone for lovers of selfies, another for those who want an autonomy outstanding, the other for those who want a good camera, etc, But that is for niche something specific, and perhaps the Zenfone 4 is the terminal intermediate that is sold for a type of user more "generic", we will still have to see it to as they arise.
The mid range is a hell for anyone who wants to gain a foothold in the smartphone market, and to that end Asus has to fix some things, starting by the software, which needs an optimization and lightening so that even those who have a processor bit powerful to be able to move it with ease. Many manufacturers have taken the step in that direction already some time ago, it's time for Asus to do it too.
Another issue to solve is to reduce your catalog to not be so confusing. One way to do this is, for example, take one of the characteristics of that presumption and make it common to all the models (for example the battery, have a whole family with a lot of autonomy you would earn the appreciation of many users).
Sure there are a few more things in that Asus needs to improve, but that is a question that we'd like to pose to members or ex-users of an Asus Zenfone, safe that there we see some of the suggestions quite interesting. is What would you expect of the future Zenfone from the taiwanese manufacturer?
Via | GizmochinaIn Xataka Android | Asus ZenFone Zoom's camera: double with 12 increases, a 5,000 mAh battery and load reverse
–
The news The Asus Zenfone 4 would have dual camera, will it be enough to put a dent in the market? was originally published in Xataka Android by Santiago Luque .

Xataka Android
The Asus Zenfone 4 would have dual camera, will it be enough to put a dent in the market?
Source: www.xatacandroid.com
July 21, 2017
Next
Random post