The authors of the cyber attack world have only raised € 18,000, according to experts
20 MINUTES.IS
The 'hackers' were demanding the payment of money in bitcoins in exchange for the release of the systems that had been encrypted.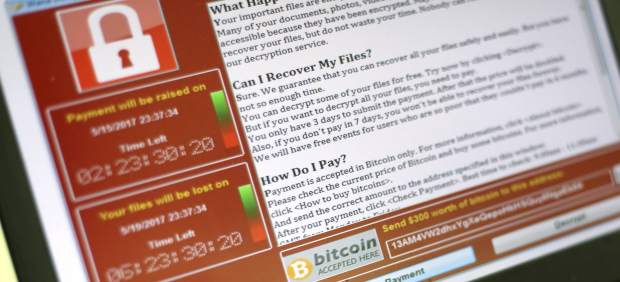 The authors of massive cyber attack this Friday has affected thousands of computers of companies —among them the Phone or in the service of british health— in a hundred countries have managed to raise just over $ 20,000 (18.290 euro) in bitcoins, according to experts working alongside the british researchers in the journal The Guardian.
experts estimate that more than 50,000 the number of organisations victims of the attacks, attributed initially to the virus 'Wanna Cry'. According to the testimonies that have come to know, the crooks to demanding the payment of money in bitcoins to change the release of the systems that had been encrypted.
At least three addresses bitcoin have been identified and related to the malware used in this cyber attack global, as explained by Tom Robinson, co-founder of Elliptic, a company dedicated to identify the illegal activities that are hidden behind the bitcoins.
"All the efforts at this time they try to get malware relevant and to put systems back on track," said Robinson. "In terms of identifying the attacker, what we can see is that they have paid around $ 20,000 in bailouts to these addresses".
"In fact two versions of this malware: a, that appeared in April and in which we have identified a bitcoin address associated, and a second version that appeared on Friday and in which we have identified three addresses in bitcoin-related," added Robinson. "These three addresses have received 8,2 bitcoins to date, which is equivalent to $ 14,000, and all of those bitcoins are still within those addresses. There has still not withdrawn any of the funds, so there is no way to track them down," he clarified.
According to Robinson, investigators can often identify who you are transacting bitcoins via gateways. "If you want to obtain bitcoins you have to go to a exchange of bitcoins, which normally will be saved to your identity, so if the Police want to find out who controls that address, and seek a transaction from that address to the exchange to ask for the identity of that person", added the expert.
(Visited 1 times, 1 visits today)
The authors of the cyber attack world have only raised € 18,000, according to experts