The director of the new God of War explains the ideas behind this reimagining of the series
Wanted to do something more than a simple reboot
Cory Barlog , the director of the new God of War , he wanted to clarify that this new release not be a "simple reset" of the saga, as as we saw in his first video also seek to" reimagine "all game mechanics to give us a fresh perspective and the experience feel like something really new.
Among the most interesting details that highlight Barlog, one of the objectives of this adventure is to show the journey of redemption of Kratos , where it will try to constantly control their anger and take a good decision after all the mistakes of his past life.
in fact, the introduction of a child who seeks to teach and protect was an idea that came the birth of first child creative:
"the rage of Kratos has caused take many bad decisions in your life, so I was fascinated to see what would happen if I took a good decision. How would it be? What would to walk this difficult path and which is unfamiliar? And most importantly Why do this? "
" The last question got his answer in my own life with the birth of my son , an event that changed me tremendously and that made me think of all kinds of changes in my life. It is hard for the life of a human face a real change, but something that can really motivate you is the fact of having to be responsible for life, and especially the life of our son. The weight of that responsibility leads the protective instinct, wanting to prevent all mistakes of our past recurring. No limits, no opponent to defeat not want to be better … for them. "
God of War change Greek mythology by the Norse and will be released exclusively for PlayStation 4
Video.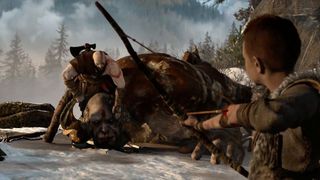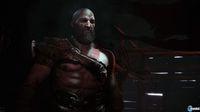 Vandal
(Visited 1 times, 1 visits today)
The director of the new God of War explains the ideas behind this reimagining of the series