The patch release of Titanfall 2 will be only 88MB
You will arrive on the 28th of October.
Vince Zampella, the director Titanfall 2, has assured fans that the game have a patch release very small, so that we will not have to suffer through a long download before you jump into the action when you're installing for the first time.
A small patch
Clear some space on your hd, the #Titanfall2 day one patch is… 88MB— Vince Zampella (@VinceZampella) October 21, 2016
According to the executive, this update will be of only 88MB, something that may surprise you if we consider that the patches of release of the majority of today's games is 1GB or even more.
anyway, we took the opportunity to remind you that the title requires 32GB free in our hard disk.
The new Titanfall
Video: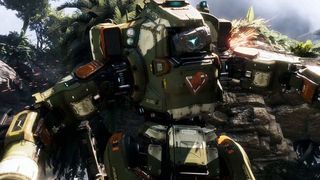 Titanfall 2 will be available October 28 for PlayStation 4, Xbox One and PC. This second part will feature six new titans, more depth in the skills of the Pilots, more customization options and a new system of progression.
(Visited 1 times, 1 visits today)
The patch release of Titanfall 2 will be only 88MB