Today is the 10th birthday of the iPhone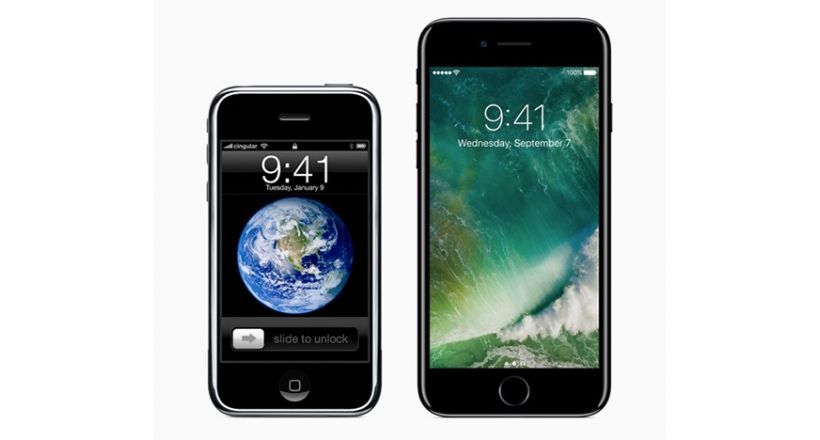 9 January, but the year of 2007, Steve Jobs showed the world the iPhone during Macworld San Francisco. This is one of the most important times of the Apple, and ten years later, the company has sold over a billion units around the world.
For Apple, the iPhone has been the most successful product, although in recent periods it has had a small decline in the level of sales. At the time of the introduction of the iPhone, the market of cell phones was dominated by Nokia and BlackBerry, companies that no longer exist today. Were computers not "easy to use" and "not intelligent" according to the words of Steve Jobs.
The original iPhone introduced in 2007 included some revolutionary features such as Multi-Touch and drag on the screen. During the last ten years we have added many new features, such as access to the App Store and support for 3G networks, video recording and Personal Hotspot, display Retina, Siri, and iCloud, a screen of 4", 4.7" and 5.5", connector, Lightning, and LTE, Touch ID, 3D Touch, Live Photos and recording 4K video, water resistance and camera of dual lens in the latest iPhone 7 Plus.
In 2017 is expected to make major updates to the iPhone, with some rumors indicating that the new model would include an OLED display curved from tip to tip, with no border and the disappearance of the Home button physical, as well as loads wireless, facial recognition or iris and a vertical chamber with double lens to achieve 3D effects.
(Visited 1 times, 1 visits today)
Today is the 10th birthday of the iPhone