Tom Clancy's Ghost Recon Wildlands shows us his music in a new video
Alain Johannes is the composer of this soundtrack.
Ubisoft has released a new video dedicated to the music of Tom Clancy's Ghost Recon Wildlands. El songwriter Alain Johannes, known for work with Queens of the Stone Age, Artic Monkeys or PJ Harvey, tells of the creation of themes for this title.
Video: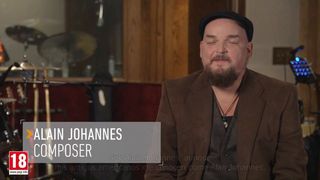 Also available is one of the tracks from its soundtrack, which you can hear in the video below.
Ghost Recon Wildlands will take us to a world of mass that can be explored solo in co-op mode, in which each action will influence the whole game world, reinforcing the impact and the philosophy of open world.
The action will develop in a fictional Bolivia has become a dangerous narcoestado, so that we will have to liberate the country from the drug cartels with our squad of Ghost.
they tell the most advanced technology and weaponry, all kinds of vehicles to move around the massive map, and will give us the possibility to tackle each mission with total freedom.
Tom Clancy's Ghost Recon Wildlands will go on sale march 7 on Xbox One, PC and PS4, and on her website already you can sign up to the beta.
(Visited 1 times, 1 visits today)
Tom Clancy's Ghost Recon Wildlands shows us his music in a new video