Most recent:
Superhero professional wrestler: Stephen Amell will star in the series 'Heels' after finishing 'Arrow'
Trailer for 'Doom: Annihilation': the new adaptation of the video game promises a massacre of demons with the spirit of series B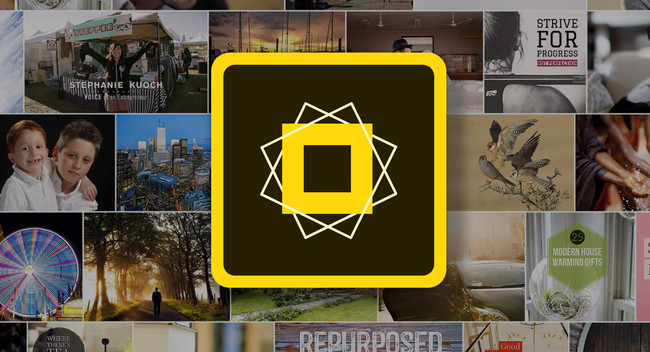 With the irruption of the Stories in the most popular social networks, the image as a communicator is taking an even greater significance, if possible. the Spark Post is the new application that proposes to Adobe to contribute to the pre-eminence of the image with a visual quality.
You can say that Adobe Spark Post comes at a right time. There is a application universe that gravitates around the image, the social network with the greatest growth is based almost exclusively on photography and the best ally of the visual communication, the mobile phone, every time provides technology more potent designed to create or reproduce the image.
Adobe introduces Spark as an application with which it is possible to creating stories, graphics visually stunning in a matter of a few minutes: little time, little effort and a big impact, qualities that are very difficult to overcome and which allow, without any knowledge in design, do real wonders to deposit-taking likes.
Adobe Spark includes versions to create publications or images for a multitude of social networks, complete web pages or vídeos where to add photos, video clips, your own voice, and other icons and stickers, decorative; with Adobe Spark Page and Adobe Spark Video.
Spark Post is launched for the first time in public beta and works on iOS as in Android, in addition to a web version from which to also make the creations that allows you to the application.
How it works Adobe Spark Post
The first thing that will Spark offers Post is a great collection of templates for inspiration and take the first ideas, although there is a button to open a new project with which to begin work immediately in any type of publication that you thought.
The next step is to choose one or several images and choose the output format. You can work with the original appearance of the photograph, or adapt to the formats most suitable for each of the social networks most popular, as well as their types of image and many other formats.
With this first step, Spark ensures that you create the perfect image for the place where it will end published. For example, you can create an image of the appropriate size to become your new header for Facebook or a vertical aspect suitable to directly convert into a Story of Instagram list to be published. This format can also be modified in the next step.
In the next step, Spark Post takes you to the "Editor". This is the space where it will happen all the finishing touches. the In the editor you can add text or a new image, and then modify them with a double tap on top.
One of the strengths of Spark's Post is that it allows you to modify the size of the text that will accompany the photo, but also its distribution, all automatically. If we leave the text box well narrow, the words fit with his size and disposition to follow the form that we have marked.
Spark Post recommended color palette that goes best with each image and has many fonts in different order to make a publication unique. In addition, the text box with multiple options of ways and, from there, it only remains to decide alignment, opacity, and spacing. The amount of options is worthy of an Adobe application.
If you do not want to be tested among many options, another alternative is touch on "Design" and apply theme automatically to the image. Spark Post proposes you different variants and all are visually attractive and completely configurable. Yes, don't touch in a "Design" if you were working on your own creation: you will be all clear.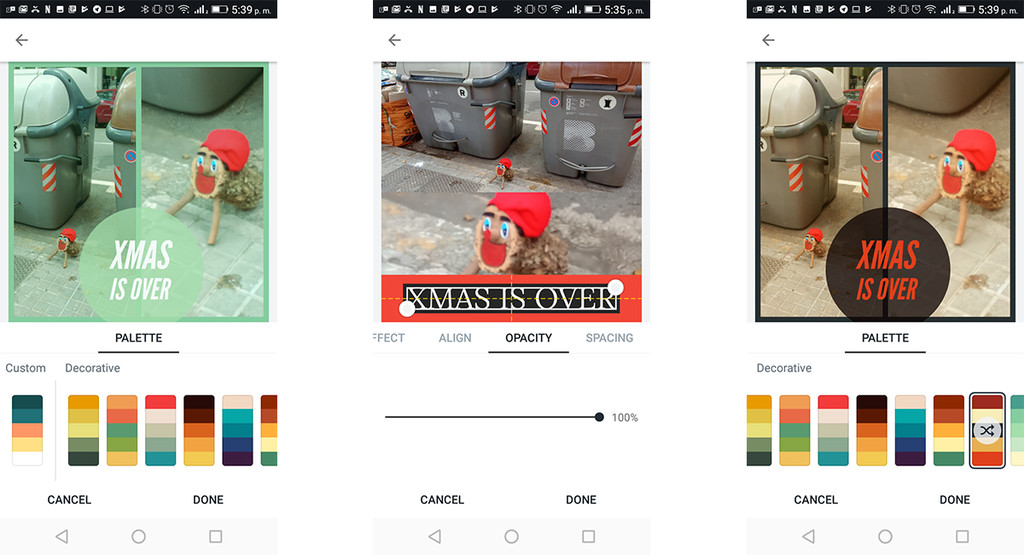 Playing in the "Palette" is not only modifciarán the set of colors that make up frames, text, and objects, but Spark Post will also play with filters to enhance certain tones in the same picture.
once you have made the last tweaks, structure and filters, Spark allows you to save the image or post it directly on social networks, as well as sharing with the contacts of the messaging services you use.
Adobe Spark Post
0.3.0
Xataka móvil | Adobe updated its tools Lightroom and Adobe XD: presets and custom mockups from mobile
–
The news we Tested Adobe Spark Post, an app to create beautiful stories to any social network was originally published in Xataka Android by Toni Noguera .

Xataka Android
We tested Adobe Spark Post, an app to create beautiful stories to any social network
Source: www.xatacandroid.com
June 19, 2018
Next
Random post