What will it cost the new iPhone X in each country and how expensive the taxes
EUROPA PRESS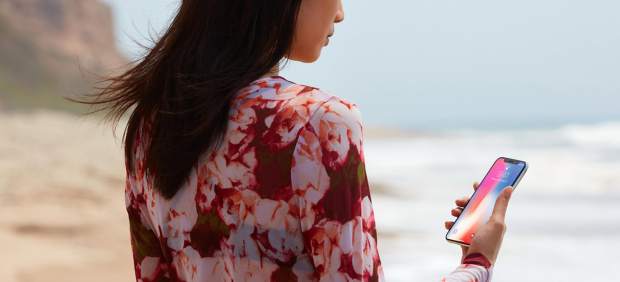 Apple presented this Tuesday by the new iPhone X, that commemorates the tenth anniversary of the launch of the iPhone of the first generation and is presented as a representation of what will be the future of mobile phones.
The new device, this time you do not have home button, is made of glass and metal and will arrive at the Spanish market on the 22nd of September.
Introduces, in addition, the facial recognition as a security measure, and the wireless charging. As announced via the company's website, the price of the basic model of iPhone X Spain (64 GB) will be of 1.159 eur and the version of 256 GB of 1.329 euros.
the basic version of The model memorial it will be in the united States $ 999, which is equivalent to 834 euros and the 256 GB 1.149 $ 954 euros.
What it is worth in other countries? The consumption taxes, the rates and the foreign exchange affect the price of the device in different countries, as well as the company manufacturer of the device will not be marketed at the same price in all countries.
In the following table, the prices are the most affordable model and have been converted to euros. In the case of EE UU (1) does not show taxes because they vary in each state.
| Countries | Price | Tax | final Price |
| --- | --- | --- | --- |
| USA | 836 | (1) | 836 (1) |
| Spain | 956 | 203 | 1.159 |
| Australia | 962 | 96 | 1.059 |
| China | 915 | 156 | 1.071 |
| Finland | 945 | 234 | 1.179 |
| Austria | 955 | 194 | 1.149 |
| France | 950 | 209 | 1.159 |
| Belgium | 950 | 209 | 1.159 |
| Denmark | 956 | 239 | 1.196 |
| Germany | 955 | 194 | 1.149 |
| Irlanda | 958 | 221 | 1.179 |
| Italia | 969 | 220 | 1.189 |
| Holanda | 954 | 205 | 1.159 |
| Portugal | 950 | 229 | 1.179 |
| Suiza | 966 | 81 | 1.047 |
| Suecia | 963 | 241 | 1.204 |
| R. Unido | 922 | 185 | 1.107 |
| Polonia | 956 | 218 | 1.174 |
What will it cost the new iPhone X in each country and how expensive the taxes