SEGA confirms the release of these two classic from PlatinumGames is a collection that will feature upgrades and a special edition in physical format.
SEGA has announced, officially, the launch of the rumored pack compilation that will unite two of the classics of recent PlatinumGames. This is called a Bayonetta & Vanquish 10th Anniversary Bundle, that will arrive February 18, 2020 to Xbox One and PS4 for 39,99 € with graphic enhancements such as 4K resolution and 60 frames consoles such as PS4 Pro and One X. The title has premiered a spectacular trailer, and has detailed the first data version of the physical format in the form of steelbook.
Video: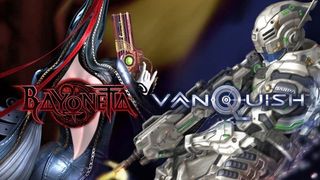 A collection that celebrates the tenth anniversary of two classics
"wow, Ten years after his debut original, Bayonetta and Sam Gideon return once again with Bayonetta & Vanquish 10th Anniversary Bundle! We are delighted to finally give life to the fast-paced action style and relentless of the flagship titles from PlatinumGames in 4K at 60 fps on PlayStation 4 Pro and Xbox One X", he explained, Jonathon Stebel, communications officer of SEGA Of America. "we Know how special you are Bayonetta and Vanquish for the fans, and it is certain that they are also an important part of the history of SEGA, so we wanted to go to big for your tenth anniversary," he says.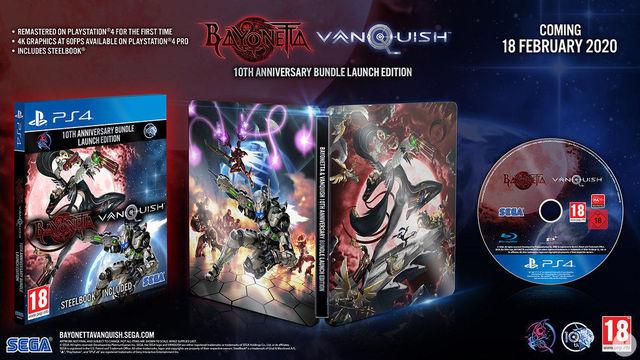 "that Is why we are pleased to announce that the release physical the Bayonetta & Vanquish 10th Anniversary Bundle will come in a steelbook embossed with a new cover for both games produced by Weapons Van, and supervised by the director of Bayonetta Hideki Kamiya and SEGA", adds the executive. "This was a dream project for all of us in Weapons Range and we can not stop give enough thanks to SEGA for this opportunity to implement our artistic direction to the covers of Bayonetta & Vanquish 10th Anniversary Bundle. We adore both titles and we choose to Dan Dussault because we knew that it could captivate one with its great attention to detail and her ability to capture the movement in this art," explain the artists.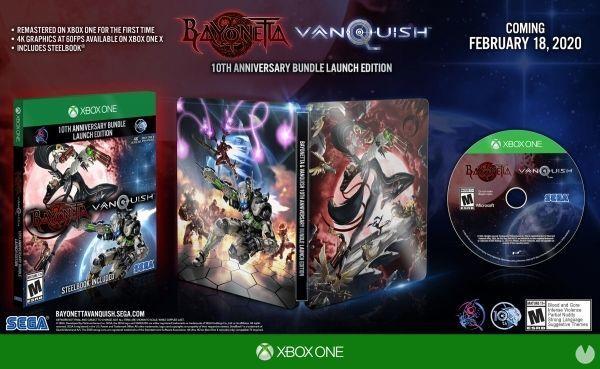 in Addition, SEGA has confirmed that, if reserve the game in digital format via the PlayStation Store, we get two special topics digital for the PlayStation 4:
Bayonetta & Vanquish Theme: shows us part of the arts original Bayonetta and Vanquish, namely their covers. Will be available to all buyers of the digital editions.
Bayonetta & Vanquish 10th Anniversary Theme: is the format version of the background screen for the PlayStation 4 with the art shown in the new cover. Will be available on a limited basis for all the buyers up to two weeks after the release the next year (until march 3, 2020).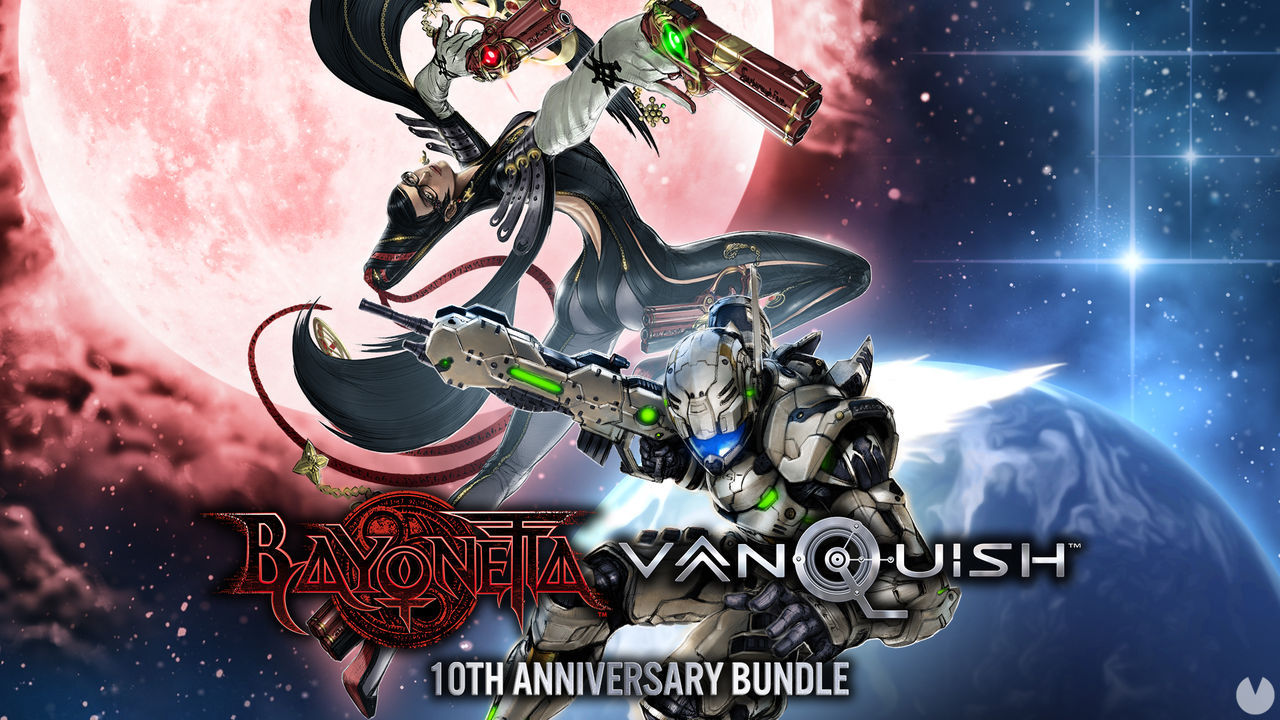 Bayonetta and Vanquish will come together to PS4 and Xbox One on February 18
Source: english
December 9, 2019