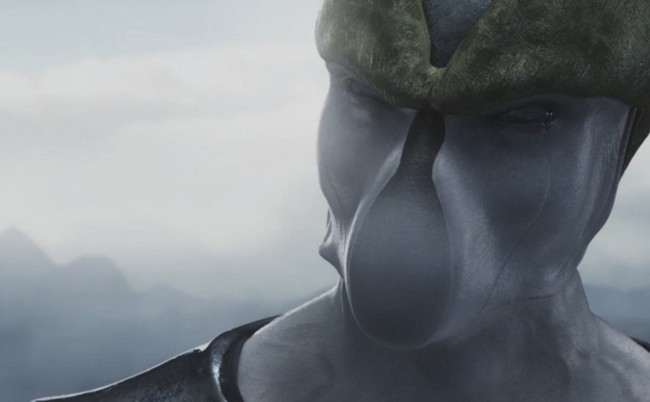 2015 being a good year for those who would like to see new adventures of 'Dragon Ball', since a few months ago returned to television with la disappointing ' Dragon Ball Super ' and has also been the year of the premiere of the highly entertaining film ' Dragon Ball Z: The Resurrection of F .', but none of them has come to satisfy all lovers of a mythical work
Photo by Sergey Zolkin from UnsplashWell, Xf...

What is Inat Tv Pro?Inat Tv Pro APK for Andr...

The cryptocurrency market has exploded in po...
Where has itself been greater unanimity when assessing a number of accommodations in actual image taken by fans over the years our heads flew by his unexpected quality . One is ' Dragon Ball Z: The Fall of Men ', a short film that has been much discussed in recent days, but there is also room for other two very worthwhile and perhaps even you've not seen
'Dragon Ball Z: The Fall of Men'. <- - more!>
The last major sensation as it appeared a few days ago and has already exceeded seven million views on YouTube. Spectacular is the best word to describe this film that re-tell the story of Trunks facing the dreaded cell -and somewhat wearily. Yes, it is a darker vision of the original , but without thereby never betray the spirit of Akira Toriyama's work and offers a breathtaking battle that leaves you wanting more.
'Dragon Ball Z: Saiyan Saga'
If you ask me to me, I would say that the saga in which Goku and company have to face Vegeta and Nappa is probably the best of all ' Dragon Ball Z'. Therefore, the idea of ​​seeing a real picture adaptation good 'sounds pretty good and above have the trailer for A project launched three years ago, but this week will bring new because its leaders have confirmed the launch of a new scene este next Wednesday.
The idea is to serve as a starting point for the crowdfunding with which aim to create an ambitious first episode of 22 minutes duration, which if the expected success, would lead to five to complete a very promising adaptation if we consider the video above
'Dragon Ball Z: Light of Hope'.
More than 20 million views on YouTube endorse the first episode of this adaptation of the television special 'Dragon Ball Z: A different future – Gohan and Trunks' in which many of our most beloved heroes have lost life and only Gohan and Trunks can neutralize the terrible threat posed by the arrival of the androids C-17 and C-18.
It is still unknown when we can see how it goes, but several months ago because their completed a successful crowdfunding campaign and and confirmed that see at least a second and a third episode -the initial idea was that they were only three chapters, but we'll see if the project beyond-just not going. For now have to settle for knowing that are already rolling them and always'd better take it easy and do well to avoid becoming a kind 'Dragonball Evolution' catastrophe.
Tele Go! | 'Dragon Super Ball ', a disappointing return and poorly raised
We also recommend
'Dragon Ball Super', and begin and end the new adventures of Goku
'Dragon Ball Super', first details of the return of Goku television
Rachel, Monica, Joey, Phoebe, Chandler and Ross move, what would 'Friends' in Spanish version?
–
News 'Dragon Ball Z', real-image three versions made by fans that will blow your head was originally published in Go Tele by Mikel Zorrilla .
'Dragon Ball Z', real-image three versions made by fans that will blow your head