This has given rise to a discussion about whether this is censorship or a reasonable exchange in the game.
Some visual aspects of Final Fantasy VIII Remastered could have been censored in connection with the original title of the PlayStation, which was released in 1999.
via Twitter, a user has posted a picture where you can see that it has been slightly modified by the dress of a female figure. In the original design of the clothing barely covering the genital area and now the dress is more dignified (feathers your body covering to the waist). It comes to the design of the Guardian Force Siren, one of the invocations of the game.
Why?!!
Did they censor a 20 years old game?#FinalFantasyVIII #FF8 pic.twitter.com/bzPSVRdAcM— GENZOMAN (@MrGenzoman) August 30, 2019
Although the change is minimal, it has been sufficient to unleash on social networks and online communities a debate about censorship and there are not a few who have decided to accuse Sony of censorship, despite the fact that the game is Square Enix.
Video: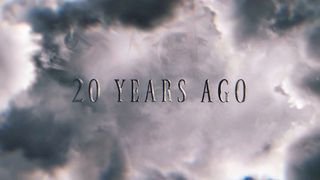 As is common in the discussion polarized and lack of arguments of which so much abounds in the discuso contemporary public, there are those who are engaged in accusations and cross dramatically impostadas. Some attribute the change to the desire not to offend the actual audience, and for others it's justified to avoid -even a little – the excessive sexualization of the female characters.
Be that as it may, it is a minor change with no relevance whatsoever in the game and in its aesthetics, peroo we will have to watch out for if you have introduced alterations of greater depth in connection with the contents, since the remastering is full of improvements in your gameplay to improve the experience.
The game will arrive on September 3 to PC and consoles Nintendo Switch, PlayStation 4 and Xbox One.
Final Fantasy VIII Remastered has changed some elements of character design
Source: english
September 1, 2019