God of War is another of the big winners.
The ceremony of Golden Joystick Awards, held today in London has revealed this year's winners by popular vote, confirming the importance of video games that have crossed the borders of the screen until you become a true mass phenomena such as Fortnite Battle Royale, the title of Epic Games, that has been crowned as Best game of the year in the Golden Joystick Awards 2018.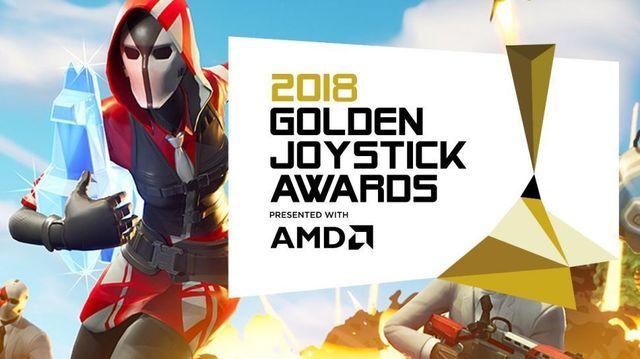 God of War, the exclusive game for PlayStation 4 has achieved four awards, while Red Dead Redemption 2, one of the big favorites, only takes the award bestowed by the critics. The great rival of Fortnite, PlayerUnknown's Battlegrounds, stands with the award for best video game for mobile phones. Bryan Dechart, actor who has given life to one of the characters of Detroit: Become Human get the best performance of the year and the revelation at the streamer of the year. you Can view the entire list below.
Winners of the Golden Joystick Awards 2018
Best story – God of War
Best video game competitive – Fortnite Battle Royale
Best video game co-op – Monster Hunter: World
Best visual design – God of War
Best indie game – Dead Cells
Best sound – God of War
Best video game that is still playing – World of Tanks
Best performance – Bryan Dechart (as'connor of Detroit: Become Human)
Game eSport of the year – Overwatch
Best virtual reality game – The Elder Scrolls 5: Skyrim VR
Study year – SIE Santa Monica Studio
Best new Streamer / Broadcaster – Bryan Dechart and Amelia Rose Blaire
Best mobile game of the year – PlayerUnknown's Battlegrounds Mobile
Best PC game of the year – Subnautica
Best game of the year for the PlayStation 4 – God of War
Best game of the year for Xbox One – Forza Horizon 4
Best game of the year for Nintendo Switch – Octopath Traveler
Breakthrough Award – Unknown Worlds
most-anticipated Game – Cyberpunk 2077
Prize of the critics – Red Dead Redemption 2
Prize to the career – Hidetaka Miyazaki (FromSoftware)
Contribution is more remarkable – Xbox Adaptive Controller
Game of the year – Fortnite Battle Royale
Fortnite is the Best game of the year at the Golden Joystick Awards 2018
Source: english
November 16, 2018