When Google announced earlier this year its initiative Android Enterprise Recommended, promised that the list of models included would be increasing. Well, it seems that he is fulfilling his word, because the program just to welcome several models as "rugged" (also called rugerizados or robust).
This type of terminal is characterized, basically, because they are designed to test immersions in water, dust, drops, extreme temperatures… In short, they are able to withstand harsh environments.
what is Android Enterprise Recommended
Recall that the purpose of the program Android Enterprise Recommended is to facilitate to the companies the selection, deployment and management of devices and services Android that meet the business requirements validated by Google.
The manufacturers of such devices and services to guarantee a minimum hardware specifications, regular security updates, and business services; and in return, they receive a enhanced level of support by Google.
These devices and services to guarantee a minimum hardware specifications, regular security updates, and business services
Until the moment there was a single list which included all the models that met the requirements, but now Google has decided to create two categories: the rugged devices and devices for knowledge workers (yes, the second name has crumb…).
This division, according to the company, in response to the rise of enterprise mobility beyond the office and the growing demand of all those workers who carry out their work in harsh environments or demanding (factories, warehouses, field work…).
What requirements should comply with the devices robust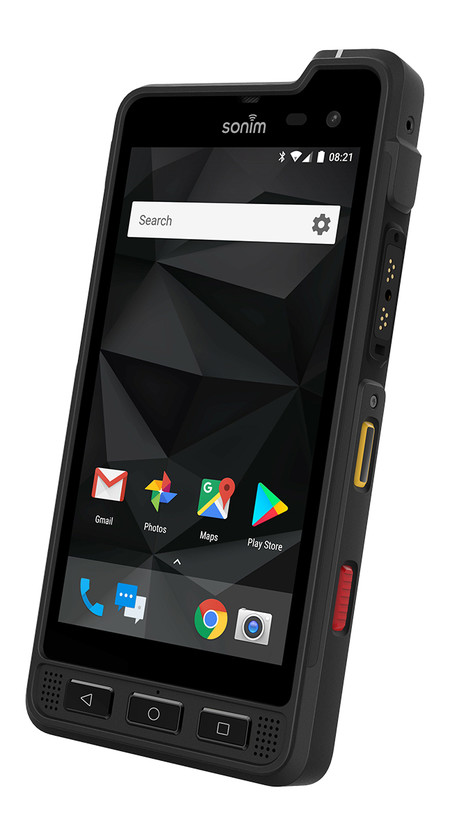 as occurs with the devices for knowledge workers, the models "rugged" included in this new category of the program Android Enterprise Recommended must comply with a complete list of minimum requirements. Of all of them, stand out:
minimum hardware Specifications like 2GB of RAM, 16GB of storage, a processor to 1.1 GHz architecture 32-bit, etc
Android operating System 7.0 or higher.
Support for at least one version of OS additional principal.
Certification IP64 or higher.
MIL-STD-810G or IEC 62-2-32 of resistance to numerous falls to the ground from a minimum of 1.2 meters.
security Updates of Android within 90 days of its launch, for a minimum of five years.
triggering Options mass of devices, including the automatic provisioning (Zero touch).
rugged Devices included in the program
even Though the list will increase as the leading manufacturers of robust terminals launch new models, of time enter into it the following phones:
Zebra TC20, TC 25, TC51, TC56, TC70X and TC75X
Honeywell CT40, CT60 and CN80
Sonim XP8
Point Mobile PM45
Datalogic Memor 10 (to be launched in October)
Via | Google More information | Android Enterprise Recommended
–
The news Google program extends the Android Enterprise Recommended with a category of smartphones off-road was originally published in Xataka Android by Laura Sexton .

Xataka Android
Google program extends the Android Enterprise Recommended with a category of smartphones off-road
Source: english
September 6, 2018