The latest update adds aim modern to the classic games.
Halo: The Master Chief Collection, the collection to remaster the first four games of the series Halo to the maximum quality graphics and playable as possible on Xbox One, has received a major update of content. In addition to adding some new features, the title of 343 Industries now incorporates an option of aim modern, that will help the players to feel 'better' with the new configuration.
By Halo even better
All over came following a series of comments from the community, stressing that the control of the former Halo had not aged well at the time of pointing out certain objectives and enemies in the title. "The new setup feels very good," added from 343i. However, and despite the fact that they claim that the improvement is evident and that has become the default option, we can change it and revert it at any time in the configuration of the video game.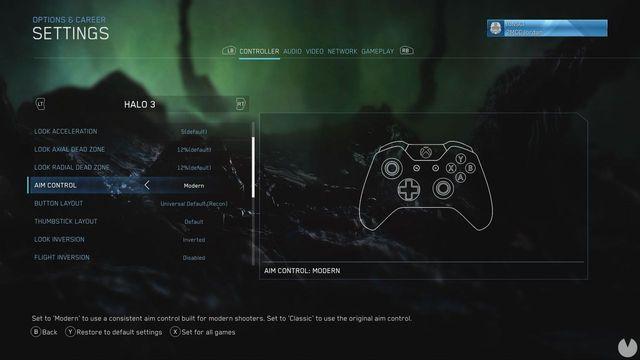 This option targeted, according to explained their responsible smooths out certain areas and stages of acceleration during the shot.
This option targeted, as have been explained to their leaders, it helps and smooths out certain areas and stages of acceleration during the aim. With the adjustments made, now all the games are more like the sensations that titles such as Halo 2 Anniversary and Halo 4 offered to the players with their commanders than to the titles of classic or antique of the original trilogy. In this way, the movement that we make with the joystick is much smoother with the new configuration. The patch also aggravates until eight new skulls with different elements of the modification to Halo: Combat Evolved Anniversary and a good number of corrections of bugs.
Halo: The Master Chief Collection debuts a new option of targeted
Source: english
January 21, 2019