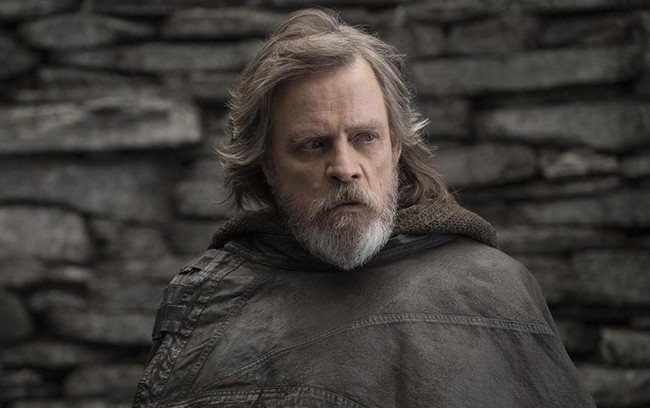 two months for the premiere, here we have the trailer end 'Star Wars: The last jedi' ('Star Wars: The Last Jedi'), the Episode VIII of the series highest grossing in the history of cinema. Unlike the teaser trailer that we saw in the spring, this new advancement already reveals part of the plot as told by its director, Rian Johnson, who recommends to avoid it.
he Also said that the trailer was very good and it is true: it is spectacular and exciting, it's worth the watch even though it is not whole. The December 15 opens the film, written and directed by Johnson ('Brick', 'Looper'), with Daisy Ridley, John Boyega, Oscar Isaac and Adam Driver again as the main protagonists.
Video in original version with subtitles:
Video folded into Spanish:
'The last jedi', the saga of the Skywalker continues with the heroes of 'The awakening of the force' ('Star Wars: The Force Awakens') adding to the legends galactic on an epic adventure to discover ancient mysteries of the Force and shocking revelations of the past…
The cast is complete with Mark Hamill, Carrie Fisher, Domhnall Gleeson, Lupita'nyong or, Gwendoline Christie, Andy Serkis and the big news: Benicio del Toro, Laura Dern, and Kelly Marie Tran. It should be noted that the Episode VIII supposed to farewell to Leia and is that despite the fact that Lucasfilm could recreate Fisher thanks to the visual effects (as done with Peter Cushing in 'Rogue One'), has been chosen to close the stage of the character. How you are going to do is one of the great unknowns of this film.
Colin Trevorrow I was preparing the Episode IX but the death of Fisher forced to rewrite the script and it seems that during that stage the head of Lucasfilm, Kathleen Kennedy, he lost confidence in the filmmaker. What is certain is that he was replaced by J. J. Abrams, who returns to the franchise after the success of 'The awakening of the force'; in addition to directing, is going to write the new script, with Chris Terrio ('Argo', 'Batman v Superman'). In December of 2019 we will see the end of the new trilogy.
In Espinof:
we Also recommend
What implies the change of registered office of a company and how is it done?
'Star Wars: The last jedi', first trailer and poster for the Episode VIII: the return of Luke Skywalker
The keys of the teaser trailer of 'Star Wars: The last Jedi': all that reveals to us the Episode VIII
–
The news Here is the trailer end of 'Star Wars: The last jedi' and it's awesome was originally published in Espinof by Juan Luis Caviaro .

Espinof
Here is the trailer end of 'Star Wars: The last jedi' and it is awesome
Source: english
October 10, 2017