This new character will be available early for those players participating in the tournament in June.
Nintendo prepares the arrival of the Plant Piranha the game Mario Tennis Aces, now available in Nintendo Switch. To do this, the japanese company has introduced new trailer of the character where they show their skills with the racket.
Video: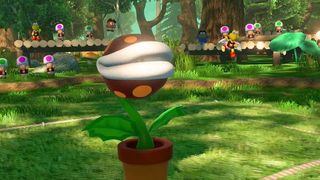 Comes the Plant Piranha to the in-game hint
players will be able to enjoy this new character in advance, if they participate in the tournament online Mario Tennis Aces, scheduled to be available from June 1 to June 31,.
however, all players will have access to the Plant Piranha – without the need to participate in the tournament online – July 1.
The Plant Piranha will be available to all players on July 1
Meanwhile, Mario Tennis Aces is now available on Nintendo Switch: accompanied by full Story, players will also enjoy various online modes, that allow us access to challenges and extra features, along with Mario, Peach, Bowser, and all the cast who made up this saga.
Video: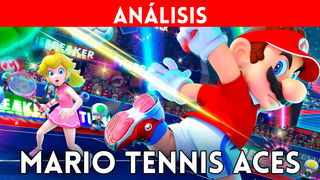 "Mario Tennis Aces it is a great game of tennis, with a gameplay that is bomb-proof and the design so Nintendo thanks to which everyone can have fun, if you want to play for a while without complications or if you want to master the experience", wrote in our analysis, which you can read here.
Mario Tennis Aces: The Plant Piranha is presented in a new trailer
Source: english
May 30, 2019