THQ distributes this action game based on the animated movie of 2015, and follows in the footsteps of Sun Wukong, Liuer and Pigsy.
THQ Nordic in collaboration with Sony Interactive Entertainment and Oasis Games Limited have announced the launch of Monkey King: Hero is Back, the adventure of HexaDrive, is released on the 17th of October on PlayStation 4 and PC.
In the console, in addition to editing physical standard, will also include the digital edition Hero Edition that includes a season pass with the two DLC, new costumes and various consumables.
we show You your new trailer.
Video: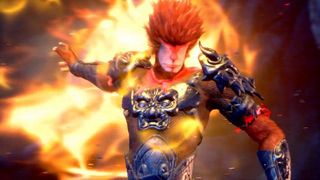 The game is based on the movie of the same name, which was released in 2015. "In this adaptation, the very Great Sage Sun Wukong, just released from 500 years of captivity, and the young Liuer, they embark on a journey that will unite them", says the official description.
Monkey King: Hero is Back focuses more on the Monkey King, and presents new stories not seen in the film. We will be able to use the skills of Sun Wukong to defeat the enemies in this action game where Sun Wukong, Liuer and Pigsy embark on an adventure that will deepen the ties of their friendship.
Monkey King: Hero Is Back comes to PS4 and PC on the 17th of October
Source: english
August 14, 2019