20MINUTES
Unicode has left to see this week the list of 130 new emojis to 2018.
in Addition, it also puts on the table the possibility of turning them and change their direction.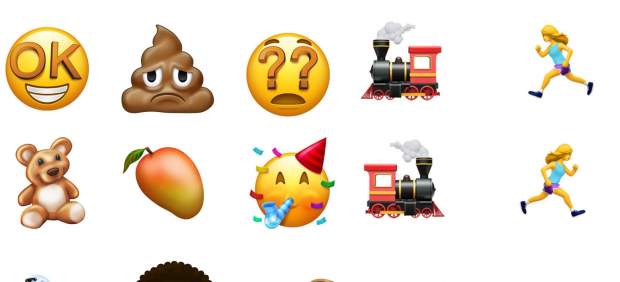 This week has been chosen by Unicode to announce the official list of new emojis for the 2018. In addition, it has introduced an update that would affect those already existing, and that many users of Whatsapp were expecting: the possibility of turning them, according to announce from The Verge.
The Unicode Consortium, which is the authority in charge of regulating the emoticons at the global level, has decided to put on the table this update as requested by users and you can reach in a few months. Until now, only a few emojis are used to indicate different addresses, and this happens because there is a different one for each one of those addresses, something that will change when I get this update.
In regard to the new emojis that will come in 2018, the beta 11, of Unicode to the next year sum up to 130 new emojis, with new faces, parts of the human anatomy, fruits, animals, firecrackers, skateboards… and even a new poop sad. Only missing the final step of approval in 2018 for it to arrive to your mobile phone.
New emojis for 2018 and a first expected by many in Whatsapp
Source: english
December 9, 2017