We review all the news of the week.
The week is about to come to an end, and as each seven days, from Vandal TV we want to review the latest developments in video with our weekly newsletter with all the news.
This week has been especially moved by the comments of a former member of Rockstar that GTA V you will not receive downloadable content for their single player campaign.
Video: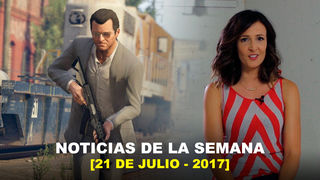 I Also have the news about the rumors about a possible Nintendo 64 Mini and speak of the strange Stripper Anya.
More videos on Vandal TV
we remind that both this video as well as the analysis, demonstrations of gameplay and all kinds of reports of Vandal TV, you can see here on the website and in our channel YouTube, to which we encourage you to suscribáis.
News Vandal TV: The DLC of GTA V, Stripper Anya and the possible N64 Mini
Source: english
July 21, 2017