Milestone gives the starting signal for a new delivery of the saga; you will have a special collaboration with Yamaha Motor Europe and aims to become the 'sandbox final'.
Milestone wants the motorbike lovers prepare to welcome Ride 4, the next installment of the saga Ride that will be available in 2020. There have been No confirmed platforms, but it is expected that debut on both PC and consoles, like previous installments. In addition, it has announced a collaboration with Yamaha Motor Europe. To celebrate this day, Milestone has shared a brief teaser of Ride 4 that we leave you below:
Video: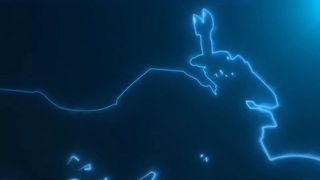 the next installment of Ride
The teaser just serves to announce the game, and does not display features or more information of this fourth installment. Milestone, in its press release, promises that "later" will reveal new details of the game. Yes, forward what are the intentions of the study: to make Ride 4 "the sandbox final for the lovers of motorcycles,", at the time promising that "it will offer a level of realism and precision never seen before".
on the other hand, Milestone anticipates that while Ride 4 will display true to the spirit of the saga, players can expect include "some of the new features impressive," that previously had not formed part of the series. For the moment, we'll have to wait to find out what are those news that Ride 4 will bring.
Ride 4 you want to be "the sandbox "final"
Milestone, which was acquired last summer by Koch Media with a value of $ 55.8 million, notes that the saga Ride welcomes more than 1.5 million players, to the time that it announced a special collaboration with Yamaha Motors, which consists in a tribute to the passion of the digital and the real world by two wheels. "Soon we will reveal more details about this new collaboration that will include both digital events and in-store with exciting activities for their respective communities," explains the study.
Meanwhile, Milestone is fired, providing data which was marked by the community of Ride: 52 million bikes purchased with the that has competed in more than 238 million racing, in which they have travelled more than 233.000 million kilometers, "some 780 times the distance from Earth to the Sun and back".
Ride 4 announced with a first teaser; it will arrive in 2020
Source: english
December 4, 2019