Until now, Honor has chosen December to present their Honor V as the Honor V20 (which is outside of China receive the name of View). This Honor View20 was the first to include a camera for selfies in a hole in the screen, and your next generation seems to go a step further, with a drilling with double lens, style, Samsung Galaxy S10+.
this follows a filtered image that begins to put color to the new mobile all-screen-of-Honour of which every time know some more details. For example, that will count with Kirin 990 and connectivity 5G.
With two lenses in the screen
Huawei has begun to prepare the ground for the launch of the Honor View30 -or Honor V30, as it is known in China, with a teaser in the profile for fans of the company on Weibo. While the teaser is abstract and does not include any photo of the terminal, which is yes it is confirmed is the name, Honor V30. Although it may seem obvious, what is certain is that the leaks earlier we spoke of Vera30, maybe it was a code name or the name that you receive in the rest of the globe.
Is rumored that Huawei could present the phone to the end of October together with other terminals, Honor, although it is true that in the past, presentations have been at the end of the year. Another fact confirmado by the own Huawei is its processor, which would be the Kirin 990 with connectivity 5G.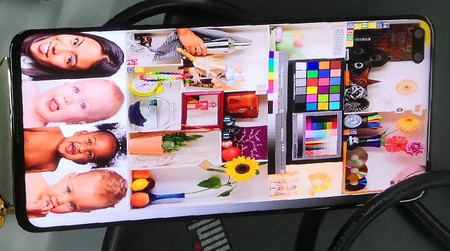 do Not know many more details about the terminal, while the leaked image above gives you an idea on what would be the design of its front part. Also with a great prominence of the screen and edges very limited, but with the novelty of mount two cameras on the screen, something that up until now Samsung had the "exclusivity".
Via | Gizmochina
we Also recommend
Are filtered out the characteristics of Honor 9X and the Honor 9X Pro days before their release
Honor Play 8: a range of entry-price of Android Go
The mode Super Night for selfies reaches the Huawei P30 and P30 Pro with the latest update
–
The news The Honor V30 would come with front-facing camera dual-perforated in the screen, Kirin 990 and 5G, according to photos leaked was originally published in Xataka Android by Ivan Ramirez .

Xataka Android
The Honor V30 would come with front-facing camera dual-perforated in the screen, Kirin 990 and 5G, according to photos leaked
Source: english
September 30, 2019