there Will be areas in which we play solo, but in others, we will accompany some ally that will be more independent than Ellie in the first game.
so far, most of the demos playable from The Last of Us-Part II have focused in to show Ellie in solo, but during the adventure we are accompanied by other characters that they will also be more useful than ever before.
an interview with the co-director Anthony Newman, it is said that in the first part of the demo -presented to the press – interacted with Dina, who can make, for example, deaths stealthy-independent manner.
"they Have their own system of combat, with which you fight with enemies, help you, and you can rescue as they did in the first game. they Are a little more flexible and customized".
"I Cannot speak much about the exact percentage of the time that you spend alone," Newman says. "I would say that is a mix between going solo as in the second part of the demo, and be an ally. The allies are at the core of the games from Naughty Dog".
Video: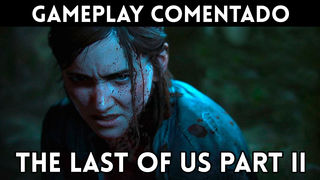 The Last of Us-Part II is released on the 21st of February on the PlayStation 4. You can learn more with our first impressions and the interview Newman.
The Last of Us 2: The allies will be more useful in combat than in the original
Source: english
October 2, 2019