EFE
The percentage of travelers that were connected following the adoption of the standard is 31%: before June, it stood at only 15%.
The report noted that the 71% of the respondents knew the rule when he traveled to another country of the EU, while 12% turned off the phone.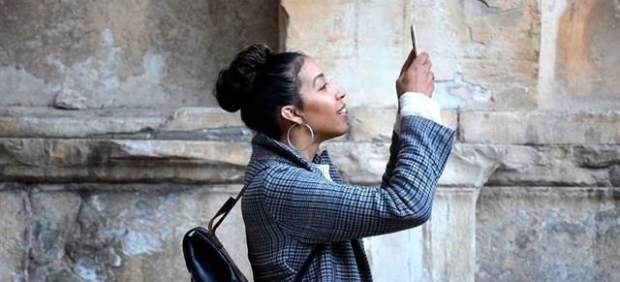 The percentage of european travellers who used the mobile data abroad within the EU with the same frequency as in their countries of origin since the end of the extra charges for roaming (roaming) doubled to 31%, compared to 15% prior to that date.
These results are shown in the Eurobarometer of the European Commission, published on Tuesday and carried out from data collected at the end of August about the end of roaming charges phone in Twenty-eight and the first observations of mobile operators in european.
The proportion of tourists who never use mobile data abroad when they visit other member States is reduced to half from 15th June, the date of the entry into force of the new regulations, from the 42% in the months leading up to 21%.
The 12% of eu citizens switched off the mobile when traveling to other countries of the European Union since the June 15, compared to 20% earlier. However, compared with the use of the devices in the member state of origin, 60% of tourists still restricted the use of the phone while in another country of the Union.
Know the norm
In any case, 71% of the respondents admitted to know the order of the additional charges for roaming. On the other hand, the knowledge of the new standard increased to 86% among those who traveled from the 15 of June.
"we See that people are ready to use their phones at home when travelling within the EU without fear to receive a bill exorbitant. And mobile operators are investing in networks to meet the increased demand", said the vice-president of the EC in charge of Digital Single Market, Andrus Ansip.
In terms of the commissioner for Digital Society and Economy, Mariya Gabriel, said that the end of roaming is an example of a measure of the Twenty-eight that "concretely improves the lives of european citizens.".
according To the Eurobarometer, the own telephone companies have noticed the increase in traffic data from the 15 of June thanks to the travelers.
From the last June 15, the citizens of the EU you can use your mobile to call, send messages and browse the Internet when travelling abroad within the community club without having to pay extra charges, as if they were in your country.
The use of mobile data abroad is doubled from the end of the 'roaming'
Source: english
September 26, 2017