Although continue to provide support for the third party.
Disney has announced that not be a hypothetical Disney Infinity 4.0 in 2016 , continuing the support and launching content heading into its third installment, Disney Infinity 3.0. Play Without Limits
John Blackburn , general manager of Disney Infinity , has confirmed that support for Disney Infinity 3.0: Play Without Limits will come as new characters, play-sets and events , some of which coincide with major film releases of the company, such as Zootopia, the jungle book, captain America: Civil War , Finding Dory , Doctor Strange or Rogue One: a Star Wars Story .
There will be no fourth installment, but Disney will bring new play-sets and figures to coincide with the release of all his films in 2016
Disney Infinity 3.0: Play Without Limits t HREE delivery of a saga in which players can create and enjoy virtual worlds and characters from the Disney factory , as its sagas animation, Marvel or Star Wars , playing with his dolls and figures homologous plastic , giving free rein to our imagination. The game is now available for several platforms, including PlayStation 3 and 4, PC, Xbox 360 and Xbox One, and Wii U
Video.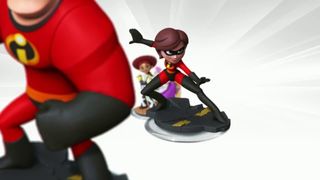 There will be Disney Infinity 4.0 this year
Source: english
March 1, 2016