The actor has worked in Pulp Fiction.
The mode the zombies of Call of Duty: WWII returns to deliver new information about its contents prior to announcement.
From Pulp Fiction to Call of Duty
In the absence of its first official trailer, which should be made public within a few hours in the Comic-With of San Diego, Sledgehammer Games has confirmed the presence of a new actor in the cast.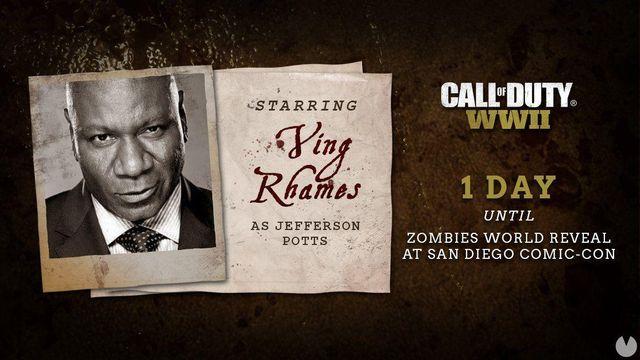 it Is Ving Rhames, a veteran performer who has worked in productions such as Pulp Fiction or Mission: Impossible, and that the game will interpret the role of Jefferson Potts.
The delivery confirmed the title of Call of Duty: WWII already includes personalities of the celluloid and of the series as David Tennant, Elodie Yung, Kathern Winnick and Udo Kier.
Today has been able to see a small teaser video of the stage in the value mode of the undead in the action game will hit the stores next November.
Ving Rhames will appear in the zombies of Call of Duty: WWII
Source: english
July 20, 2017