After many years abandoned, barely receive improvements, Yahoo Messenger is completely renewed for say loud still alive and for it to recover back to its users. Yahoo is reintroduced messaging service new application created from scratch.
Yahoo Messenger version 2.0 found a new messaging application that has nothing to do with the previous version that was with us for over four years ago. He finally left the outdated interface to offer and at the end of 2015 a new interface today and functionality you would expect at this stage of a messaging application that wants to compete against Facebook Messenger, Hangouts, BBM, Viber and Co.
.
There are many new features that users will find the new Yahoo Messenger. such as the option to "Like" the talks or the possibility of delete photos and messages sent to disappear conversation if we repent after sending.
new Yahoo Messenger can ship hit several high-resolution images and view them on a carousel. We may also share GIFs as Yahoo are new emojis.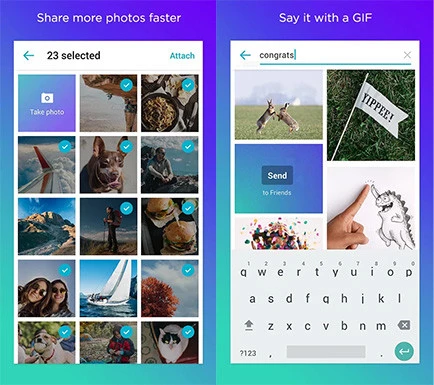 new Yahoo Messenger is very fast, and synchronizing the talks between devices virtually in real time. And with its intelligent system contacts always we have first to frequently used contacts. In short, the new Yahoo Messenger offers a new messaging experience to chat privately with a contact or through various groups.
Yahoo Messenger
version 2.0
Android version: 4.1
Developer: Yahoo!. Inc
Download it at: Google Play
Price: Free
Category: Photo
In Engadget Android | Yahoo Mail for Android is renewed: now with third-party accounts, better search and more news
–
News Yahoo Messenger for Android is completely renewed to retry be relevant was originally published in Engadget Android by Cosmos.
Engadget Android
Bibliography ►
Phoneia.com (December 6, 2015). Yahoo Messenger for Android is completely renewed to retry be relevant. Recovered from https://phoneia.com/en/yahoo-messenger-for-android-is-completely-renewed-to-retry-be-relevant/