From 28 September to 2 October.
Boss Key Productions and Cliff Bleszinski have announced that they will be able to play free of charge to LawBreakers on the PC during the next few days, from 28 September to 2 October. This promotion is accompanied by a discount in the price -until 4 October cost square 22.49 eur-.
Is the first promotion of this type for the game, released last month on PC and PlayStation 4. even Though criticism been positive has not managed to attract a large number of players.
has shown a new trailer on the occasion of this campaign that focuses mainly on the gameplay.
Video: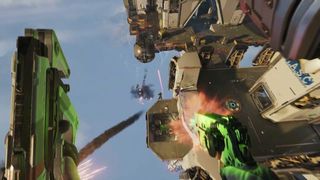 LawBreakers will be free this weekend on PC