Apple introduces iOS 10.2 with several new features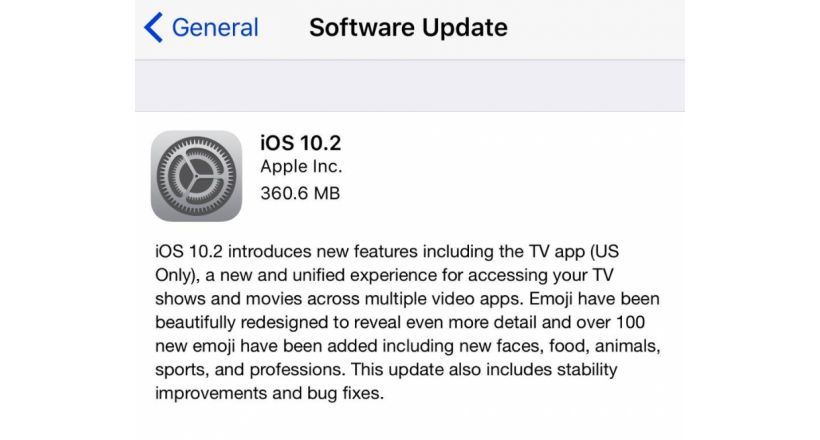 Apple today released the public iOS 10.2, the most important update since the first revised version of iOS 10, which was presented in September of this year. The new version can be downloaded with the system free-over-the-air to all users of iOS or through iTunes.
iOS 10.2 includes new features and design changes, including the new application "TV" that works like a TV guide to simplify watching tv, either shows or movies. Together with the TV application was launched a few days ago, the feature Single Sign-On that allows cable subscribers to enter their data only once to be able to access all the content available in different applications. It is a service limited to the united States and to some providers, but it is expected that in the future, add up to more.
Also included are over 100 new emojis, including a face of a clown, selfie, face of fox, meals, and professions in versions for both genders. Some are new and others have been redesigned to be more realistic.
iOS 10.2 also includes new wallpapers, new sorting options and some design changes on the buttons Repeat and Shuffle for the Music app, new screen effects "Celebrate" and "Send with Love", an option to keep the settings of the camera and a new section of stories saved "Saved" in the News, as well as a TV widgets and new settings for TV.
Also enhanced Photos with a stabilization system and improved frame rates, faster for Live photos. It has also improved the accuracy by grouping photos of the same person in the album People and fixed some errors.
The full list of new features and fixes you can see in the page of Apple software update.
(Visited 1 times, 1 visits today)
Apple introduces iOS 10.2 with several new features