The studio has created games like Baldur's Gate and Mass Effect.
Like Pac-Man, who turns today the not inconsiderable figure of 35 years , BioWare today is celebrating its 20th Anniversary as video game developer company.
Since its founding in 1995, the study has given us a lot of games , where Shattered Steel his first work. However, it was not until 1998, with the launch of Baldur's Gate , when they got their recognition and international fame.
From there, they came works like Mdk2 , acclaimed Baldur's Gate II (considered by many as the best game of Western role ever made), Neverwinter Nights , Jade Empire , the saga , Star Wars: Knights of the Old Republic and Dragon Age , to name a few. They even develop a Sonic RPG, Sonic Chronicles: The Dark Brotherhood
BioWare is currently developing a new game. Mass Effect as well as a secret project that has not yet been announced. His latest work to date is Dragon Age Inquisition .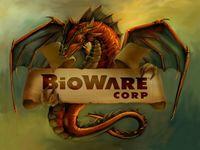 Vandal
BioWare today celebrates its 20th anniversary