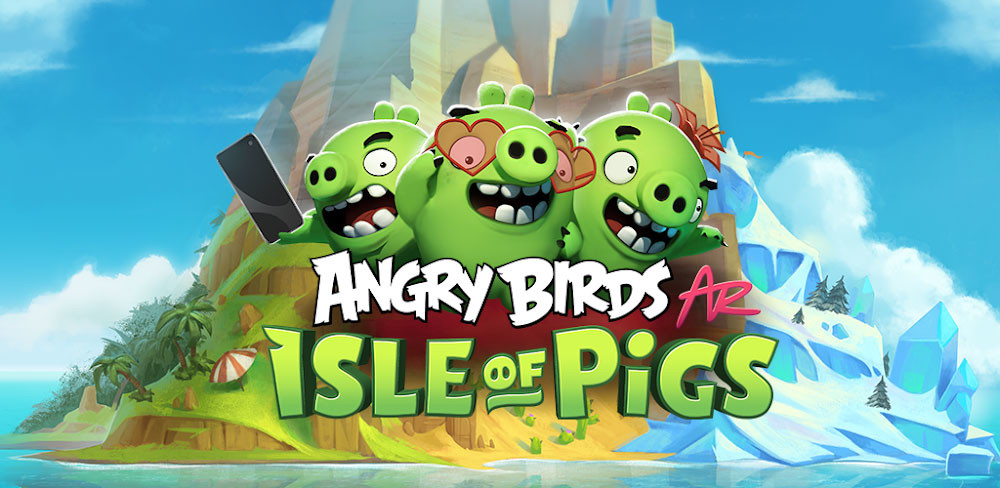 Six months is what we have had to wait to be able to enjoy on our Android devices, the latest installment of Angry Birds. We can already download on Google Play new game of augmented reality Rovio.
The availability of Angry Birds AR: Isle of Pigs is limited with the supported Android devices with ARCore, the platform of augmented reality from Google. is Your download is free.
Angry Birds AR: Isle of Pigs
Angry Birds AR: Isle of Pigs is a game that shows us the potential of augmented reality, with a title that invites us to play on our real world the popular arcade game.
The levels are in three dimensions, and as in the original game, we have to use the slingshot to shoot down the green pigs.
we Can move around the map three-dimensional to give the best angle for each one of our shots.
Angry Birds AR: Isle of Pigs provides us with more than 40 levels spread over four worlds. Our goal is to get the maximum of stars and retrieve the eggs stolen. In addition, the game does not include micropayments, the only purchase built-in that includes is to eliminate all advertising of the game by paying 3,99 euros. You can play without paying.
Angry Birds AR: Isle of Pigs
we Also recommend
Angry Birds Action! comes to Android, a fun pinball game based on the movie
Angry Birds 2 is updated by adding new levels and pigs
Angry Birds Evolution, you can already enjoy on Android of his battles against players from all over the world
–
The news Angry Birds AR: Isle of Pigs, his new adventure of augmented reality comes to Android was originally published in Xataka Android by Cosmos .

Xataka Android
Angry Birds AR: Isle of Pigs, his new adventure of augmented reality comes to Android
Source: english
October 29, 2019