The feature was available briefly for an error, but the study confirms that it is testing and coming soon.
Apex Legends penalize players who leave games quickly, something that leaves the rest of the members of your team in a bad position.
Many eager players that are injured do not expect if their teammates can revive them, or just disconnect to see the rest of the players have chosen characters that are not to your liking. The result is the same: the rest of the squad is outnumbered and with less chances of success.
Respawn Entertainment confirms that it has been testing this function of punishment although I was not scheduled to debut with the latest update and has been deactivated. "We do not have an estimated time for its definitive launching. We apologize for the confusion", says the study in Reddit.
Video: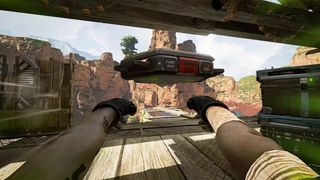 remember that Apex Legends is available free of charge – though it contains micro – both on PC, as in PS4 and Xbox One. Here you can find the details of your Season 1.
Apex Legends penalize players who leave the game quickly
Source: english
April 8, 2019