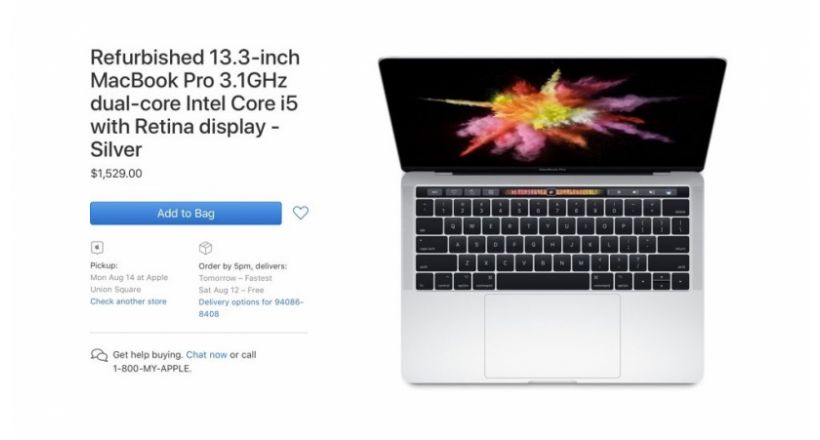 Apple updated this week its line of products are refurbished in your online store by adding models of MacBook Pro 13" in 2017, equipped with a Touch Bar that were presented in June 2017 at the WWDC.
were Not provided with many units, about 15 approximately with a discount of between 15% and 16%. A top model of the line 3.5 GHz/16GB/1TB that has a price of 2899 usd is available for 2459 $ on the refurbished store.
The models of 15" MacBook Pro were also presented in June 2017, but still not sold in the refurbished store, although they could begin to be sold in the coming months.
All of the computers that Apple sells as refurbished undergo a rigorous process before going on sale, which includes inspection, repairs, cleaning, and repacking. The equipment comes with a one year warranty that can be extended with the purchase of AppleCare+.
Apple adds models of MacBook Pro 13", 2017, the Refurbished Store
Source: english
August 11, 2017