20 MINUTES.IS
Apple has just put to sale iPhone models earlier at prices below € 400 in the main shopping centres.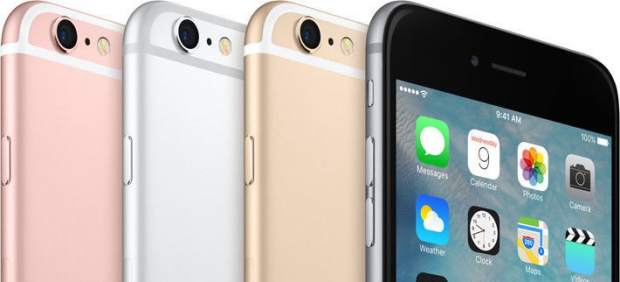 After the success of Apple reached this Friday with the sale of the new iPhone X in 55 countries around the world, the company wants to make sure your success in the market during the christmas time, and launched the sale earlier models, but with the screen adapted the size of the current in the main shopping centres.
With the arrival in Spain of the highly anticipated iPhone X (at a price that part of the 1.159 eur), the acquisition of other models of the brand Apple is crippling the hopes of landing the latest model.
however, the purchase of the above types is, because of its reduced cost, the most sensible thing for the consumer. Opportunity that the company takes advantage to market its iPhones low cost.
According to advance Xataka Móvil, the mobile giant launches a campaign for the sale of older mobile for prices lower than the 400 euros on the dates listed for the consumer: Christmas.
Media Markt and El Corte ingles are some of the chains that already sell the iPhone 6 or iPhone by 389 or 359 euros, respectively. Both models are compatible with iOS 11, Siri and Apple Play.
Despite the obvious improvement in quality and functions of the new iPhones, these devices of previous editions, allowing users to have the benefits of Apple at a price "cheap".
Apple has the key to triumphing at Christmas: iPhones for less than 400 euros
Source: english
November 4, 2017