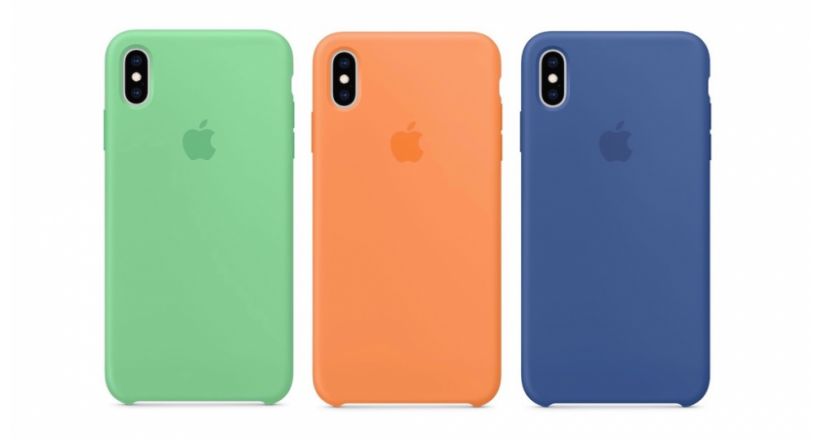 Apple introduced this week its line of spring cases for iPhone and bands Apple Watch. Cases silicone for iPhone XS iPhone XS Max are now available in green, Spearmint, orange, Papaya and blue Delft Blue.
The Smart Battery Case for iPhone XS are now available in pink, Pink Sand, in addition to the already known black-and-white.
With regard to the cases of leather, Leather Cases are now also available in Cornflower, Sunset and Lilac: all these colors are available for the iPhone XS Leather Cases, iPhone XS Max Leather Cases, iPhone XS Leather Folio and iPhone XS Max Leather Folio.
The bands Apple Watch Sports Band are the same colors that the cases of silicone: green Spearmint, blue Delft, Blue and orange Papaya, both in 40mm as 44mm. The Sport Loop is available in Papaya, Cerulean, Spearmint and Lilac in 40mm and 44mm.
The line of Nike Sport Band was also renewed with new colors: Black/Hyper Grape, Spruce Fog/Vintage Lichen, Teal Tint/Tropical Twist, and feature the same fabric fluoroelastomer which Sport Bands of Apple. For the Nike Sport Loop the new colors are Spruce Fog, Teal Ting, Hyper Grape, Summer White and black.
The new colors for the band Modern Bucke are Cornflower, Lilac and Sunset; the Leather Loop are also available in Cornflower and Sunset.
finally, the new bands Hermès, the color options are: pink Rose Sakura/Eiarc/Argille; Bleu Lin/Eiarc/Bleu du Nord and Etoupe for the Swift Leather Double Tours. The bands Single Tour will be available in the same combinations.
Apple launches line of spring cases for iPhone and bands Apple Watch
Source: english
March 24, 2019