PAULA ARENAS
"To remove consciences do theater," says Asier Etxeandía, which premieres' I always resisted the summer ended. "
" I am in then search for the truth, just turned 40 ".
" travel for children to not age so fast serves. "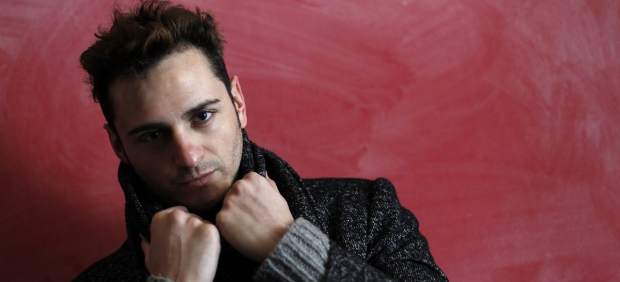 full 40 crisis , it does say during the talk, Asier Etxeandía (Bilbao, 1975) up to the stage of Madrid's Teatro Marquina href="http://www.teatrosgrupomarquina.es/" (from 30 October) the work of Perotti Lurato href="http://www.teatrosgrupomarquina.es/#!quienes-somos2/c61o" always resisted me to finish the summer , his production Faktoría Constriktor Mother. A montage speaks precisely of that search or the greatest need have few more years to regain the passion, the desire when it was adolescence.
So, the play tells the story of the reunion of three former friends were returning to place children. That trip in which he's involved actor and producer and it wants the public to take the trip.
The only way to do what he really wants was to create his own production?
Well, that's why we did for what we want and what we dream.
Born in the background a lack and a vacuum?
Yes, and I'm a theater eater. And I need to tell stories from many places, music, theater …
What this work, you looking for?
A search that has to do with the truth, why I do theater because I need to understand and understand others. And so I turn back and look. And so the character returns to his childhood village, the place where he knew who he was and I do not know. 40 years old, like me, and do not know. It is very emotional to go back because it puts you in a place of peace.
And some in war, in the sense that it removes …
That we do theater to remove. I am in that moment of truth-seeking, I have 40, I just want to meet them and recover the teenager. And everything around us is so hard, political and social situation … to hold on to the illusions of as a teenager, that why we started what we started. I am very nostalgic.
Do you have to also see that turning back to regain the passion of adolescence?
It has to do with that too much. And reconnect with friends and family. And I do not want to be pretentious.
Do you think you can really recover what?
You can not go back to that time, but we must go back and see what the boy thought you were and what you think of who you are, what you do now. It is not to go back to be the same person, that is impossible, we are not the same. But it serves to fetch at least not age as fast.
Well, maybe someone becomes old travel …
I hope not … But it depends on how to arrange the details of how to put. Unless it comes back with an inner smile … I like what I said: I am very nostalgic, and I am from …
Let you were born nostalgic …
I'm nostalgic even the lives that have not lived.
lived Like the …
Yes, sure I've lived many lives. And how well I lived, if I did before.
Have you reached the place you want?
I try to keep myself above all.
But it costs …
It all changes when you're fulfilling years. Put up with less. It is also well choose. What I have clear is what I want to talk.
And what you want to talk?
In search and empathy. And to dream, dream well. And to understand others and understand us.
Cine
Asier Etxeandía: "I need to hold on to the illusion of when I was a teenager"
Source: english
October 30, 2015