successful video game of dragon Ball continues to be updated to make the gameplay more comfortable and free of interruptions.
Dragon Ball Z: Kakarot will launch tomorrow the promised patch to reduce load times, one of the evils that has plagued the game since launch. It has been the official account of the video game Dragon Ball which has confirmed that it will release tomorrow on all platforms, and that will help the gameplay more enjoyable, without many cuts or interruptions between the different areas by which we can explore.
Improving and optimizing the loading screens with each update
【#ドラゴンボールZ KAKAROT】 
エリア移動時のロード時間の短縮とその他の調整を含んだアップデートを明日実施いたします。
詳細については公式HPとこちらのTwitterでお知らせいたします。
今後とも「ドラゴンボールZ KAKAROT」をよろしくお願いいたします。#DBZK #DBZカカロット— 「ドラゴンボール」家庭用ゲーム公式 (@dbgame_official) January 30, 2020
"We will be updating the game tomorrow, and among the novelties you will find improvements to search shorten the loading time when you move between areas of the video game and other settings. details to be announced in the official website and here on Twitter", they said. This problem, load times, leads to plague him to Dragon Ball Z Kakarot from its launch. Due to the enormous size of the world of the title, which recreates in detail the so-called Dragon World, the loading screens are very numerous throughout the adventure, as each time there is a change of area, either during a cutscene or while playing, we have to go for a long duration. The intention of Cyberconnect2 is to reduce this time, , making the title something more lightweight, and optimizing its size with the passage of various updates.
Cyberconnect2 continues to work to prevent the loading screens are annoying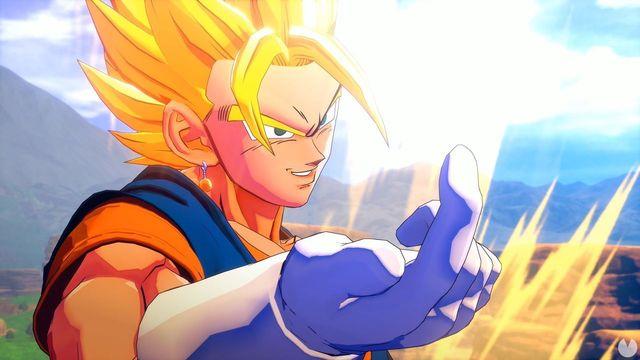 Dragon Ball Z: Kakarot, that is now available on Xbox One, PC and PlayStation 4, it allows us to relive the history of Dragon Ball, with an action role-playing game that recreates with great fidelity to what is seen in the work of Akira Toriyama, covering several of the most mythical of the saga Z. If you have questions or curiosity about this title, we recommend you our analysis. A few days ago, PC users attended how to cast a curious mod that allowed us to control more characters in the roster of protagonists and secondary. Also have a guide with which to take advantage of the party.
Dragon Ball Z: Kakarot premieres tomorrow a patch which improves loading times and more aspects
Source: english
January 30, 2020