chain of stores we receive a keyring special design with the logo of the video game.
sponsored Content.
GAME has detailed the incentive for the reserve that we will receive by booking the video game of action and survival DayZ in physical format for Xbox One and PS4 in their stores or website. This battle royale in particular, the origin of many of the fashion games today, we will offer a keychain special with the logo of the game. The edition on Blu-ray will arrive October 15.

Human, zombies and a dangerous environment: thus it is Day Z
With DayZ, Bohemia Interactive invites us to immerse ourselves in a game of third-person action where the survival and the zombie invasion of a state post-soviet are the main ingredients of his proposal and atmosphere.
the primary objective of The player will not be other than the search for weapons, drugs and water, elements that help us to survive and deal with expertise to the hordes of violent enemies that await us just around the corner. You must take into account that, beyond the undead, in the title we have to be careful with the survivors and scavengers, that will be controlled by other users, thanks to the approach online multiplayer. In addition, we would like to remind, soon will release a new map that will extend the fun into several integers.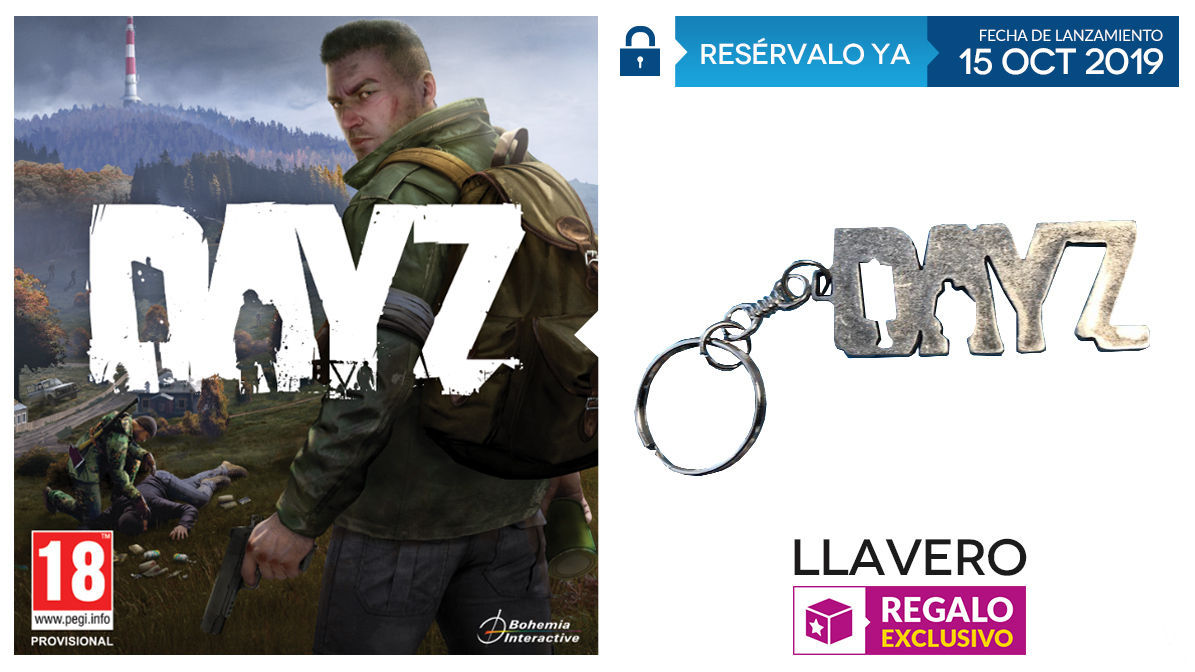 GAME details his incentive per booking for DayZ on Xbox One and PS4
Source: english
October 7, 2019