The application Google Messages wants to be on top of Android that iMessages is on iOS, the default application to send messages (SMS, MMS), and chat (RCS), being an alternative to WhatsApp, and to do this the service still has a significant way to go.
Now after skip to the operators for the deployment of the standard RCS, Google seems to be updated with greater frequency of its application, and to test new developments before they reach all over the world has launched in the Play Store the new version Messaging Beta.
Updating to Messages Beta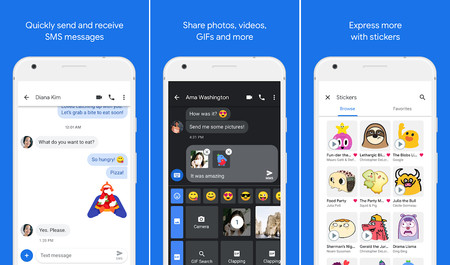 Google is going to allow with the beta version of Messages to be the first to receive your next news, as improvements and new features, as for years WhatsApp.
to start** test the beta versions of Google Message** we only need to perform these simple steps:
Become a tester Google Messages.
Update Google Mail (Beta) from the Play Store.
in order To squeeze all the potential Google Messages, our operator has to have activated the standard RCS so that we can chat free with our contacts in the purest style WhatsApp, with groups, notes, audio, images, videos and files. In Spain, for the moment only gives that support the operator Vodafone but it is expected that by 2020, since all the operators to give such service, to not be ahead before Google taking over as he did a few weeks ago in France and the Uk.
Via | Android Police
we Also recommend
The Wizard of Google comes to Messages, for Android, for now as a test
Google Messages added to the intelligent answers in Spanish
Google will manage the deployment of the messages RCS bypassing the operators
–
The news Google Messages launches beta version: so you can test your next updates was originally published in Xataka Android by Cosmos .

Xataka Android
Google Messages launches beta version: so you can test its upcoming new features
Source: english
July 12, 2019