EP
This alert affect from February to all the apps of Google Play and other stores.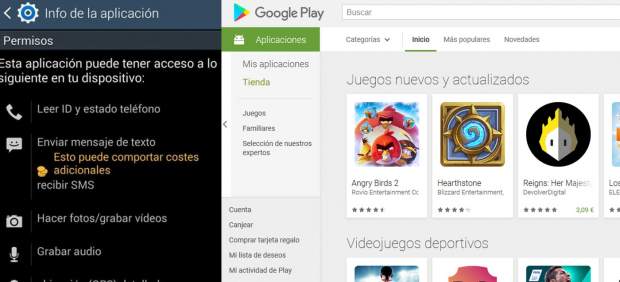 Google has announced changes to their service safe navigation Android, with the aim of addressing those apps that collect user information without your consent. Thus, the mobile operating system will display alerts in those 'apps' and web sites that carry out this behavior is not desired.
through a statement, Google has announced that it has "expanded" the application of its policies of 'software' is not desired to control "even more" behaviors "undesirable and harmful" in Android. Within these changes, the operating system show alerts in applications that collect personal information without the consent of the user, as well as those web sites that lead to this type of 'software'.
In this way, the applications that work with user data or the device, such as phone numbers or email addresses, will have to apply the user for consent and offer their own privacy policies. In addition, if an 'app' collects and transmits personal information not related to its functionality, you will need to highlight before carrying out the process how they will be treated such data and to request the approval of the user.
Google has advanced that these changes will be activated to early February, and that the measure will have effect on both the downloaded applications via Google Play as other stores.
Google will notify you of the apps that you are putting in risk your privacy