The exclusive of PS4 was released on February 28, 2017.
Sony Interactive Entertainment and Guerrilla Games have reported that the total sales of Horizon: Zero Dawn have passed 10 million units. The figure, which shows that it is one of the greatest hits PlayStation 4, communicates when it meets the second anniversary of the launch of the video game.
Video: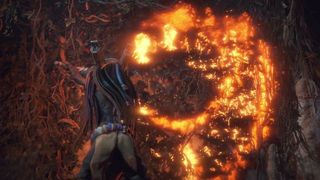 The pace of sales seems to have been maintained during the past year, as the Sony reported in February 2018 a total of 7.6 million copies. In this way we know that the title has been placed at least 2.4 million units in the hands of consumers in the past 12 months.
The adventures of Aloy
Horizon: Zero Dawn, an adventure open world game set in a future in which the robots wild have taken over the planet and in which humans survive as can be organized in tribes, came to the beginning of the year with great success. From Vandal devoted analysis to the game that you can read in the following link, as well as a guide that I also invite you to consult.
Horizon: Zero Dawn ' surpasses 10 million copies sold
Source: english
February 28, 2019