It has been talked about on many occasions from that Huawei would be working on a proprietary operating system to mobile phones, one with the independence from Android in case of business decision. Or, in last instance, in case of necessity, as the relationships between the chinese giant and the united States have never been so impaired as until now.
Thanks to the constant disputes between Huawei and the u.s. government, the east are problems with different countries at the time of admission to be responsible of the infrastructure to deliver 5G. But there are other components involved, as the chips of Qualcomm or the operating system, Android, both americans. But Huawei already has its own plan B.
Not just mobile, also laptops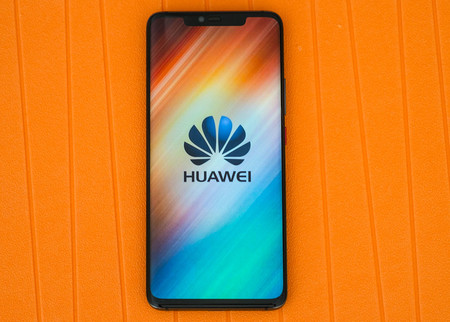 it would Not be the first time that a manufacturer performs a similar movement to have an escape route in case of completion of the cordial relations with Google, head of Android. the Samsung already mounted in its time its own operating system, Tizen based on Linux which is still in perpetual development and is already used in a number of the devices of your catalog.
In the case of having to stop working with Android and Windows, Huawei already has a proprietary operating system
In the case of Huawei, it would be an operating system both for mobile devices and for personal computers, the niche in which you are currently using the Windows 10 of Microsoft that, if this is the case, you could also stay outside. It would therefore be a device off-roader and prepared for multiple devices. A pair like, for example, which are Android and Chrome OS in the case of Google.
The existence of this system, which was long rumored, it has already been confirmed by the CEO of Huawei in an interview the average German Welt. Richard Yu has been in charge of clearing all kinds of doubts about whether this system exists or not, and it has also claimed that it could be used in several devices, as described above.
We have prepared our own operating system. If you ever were to happen that we can no longer use these systems (Android and Windows), we would be ready. That is our plan B. But, of course, we prefer to work with the ecosystem of Google and Microsoft.
Thus, the choice of Huawei to replace Huawei already exists. The chinese company would like to maintain their existing relationships with Android, as they have worked until now, but in case you face a closed door by the us authorities, the chinese giant could react quickly. How much? Trust not get to check it out.
Via | Welt
recommendation.header
Gasoline, diesel, hybrid… How to succeed with propulsion
Fuchsia OS, the future operating system from Google, will be compatible with Android apps
A leak suggests that the upcoming update to Android Q will be the version 10
–
the.news Huawei is ready for the operating system that will replace Android in the event that it is necessary originally.published.in by Samuel Fernandez .
Huawei is ready for the operating system that will replace Android in the event that it is necessary
Source: english
March 11, 2019