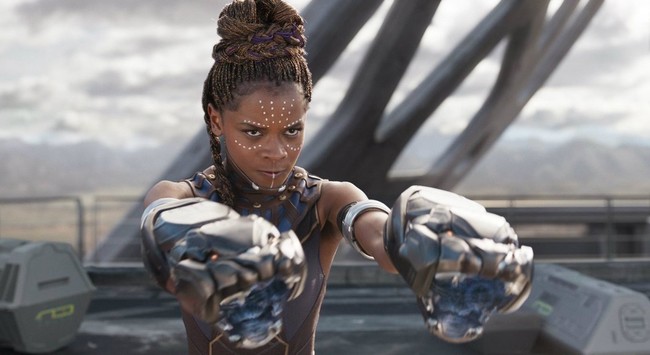 a Lot have been slow to announce it. In a special report of EntertainmentWeekly on the movies of Marvel, and 'Vengadores: Infinity War', Kevin Present (president of Marvel Studios) has confirmed that 'the Black Panther' will have sequel. It should be noted that the film is to point to raise 1,000 million of dollars at the box office when it just takes a month in billboard.
"Nothing specific to disclose beyond saying that, absolutely, do it. One of the favorite pastimes in Marvel Studios is meeting on a Part One to talk and dream about what we could do in a Part Two. There have been many of those conversations while we were doing the first Black Panther. We have ideas and a direction that is really solid for where we want to go with the second part."
Photo by Sergey Zolkin from UnsplashWell, Xf...

What is Inat Tv Pro?Inat Tv Pro APK for Andr...

The cryptocurrency market has exploded in po...
What is certain is that Present he was a strong supporter for the universe of 'Black Panther' long before that he was a success; it is not only that several characters from the movie will appear in 'Infinity War', the president of Marvel Studios, reveals that the third act of the next adventure of the Avengers takes place in Wakanda. It also believes that there is potential for spin-offs of some of its secondary characters. Their words:
"it Is the great tradition of Marvel Studios, just bet it all, right? Bet it all by the material in which we believe, before the public to tell us what you think. We have heard to the point of exhaustion on the fact that we were producing 'The Avengers' before the premiere of Thor or Captain America. It is the same place the entire third act of 'Infinity War' in Wakanda. "Anchor point" is a good way to describe it, particularly due to some of our other points, Asgard for example, has disappeared."

"[On the spinoffs] I Think that there are a lot of potential. It is a balance between leaving people wanting more and giving them too much, but I would see a film about any of those characters. I think that Shuri is amazing, and you'll see a lot more of her in our universe. Okoye, I think that would be three action movies only on Okoye. I'm not saying that we go to them, I say that we are intrigued by these characters."
Marvel has yet to announce many of its plans for the aftermath of 'Avengers: Infinity War' and this 'Black Panther 2' is one of the projects that are coming. For now there is nothing more except the certainty of its production although it is assumed that Chadwick Boseman will continue to lead the cast as T Challa as well as Danai Gurira (Okoye) and Letitia Wright, whose Shuri has quickly become one of the favorite characters from the MCU (you already asked who is the future queen of Wakanda).
we Also recommend
What are and how to avoid the scad in the Bag
'Black Panther': an adventure unique in his kind, half-way between Hamlet and James Bond
Marvel releases the first images of the Avengers in the War for Infinity and promises what ever seen: "a end"
–
The news Marvel announces 'Black Panther 2' is already underway and "there is a lot of potential" to make spin-offs was originally published in Espinof by Juan Luis Caviaro .

Espinof
Marvel announces 'Black Panther 2' is already underway and "there is a lot of potential" for making spin-offs