The legendary creator of Marvel comics, was key for Crystal Dynamics helping the developers to find the tone and the story right.
Square Enix and Crystal Dynamics have in your hands one of video games most anticipated of 2020. It is Marvel's Avengers, an ambitious action game based on the group of comic book characters most famous from Marvel. While we know more of its gameplay or even your content postlanzamiento and endgame, now we know the determinant role played by the legendary Stan Lee in the conception of the plot and the script of the video game, helping the developers in the narrative.
Looking for an authentic history and special for their beloved characters
Scot Amos, head of Crystal Dynamics, has confessed in an interview to TechRadar how was working with Stan Lee to bring to life this version of The Avengers. Although it is not entirely clear to what extent he worked Lee concocting the script of the videogame, Amos does confirm that your council and work as a consultant helped to shape to the main characters, highlighting their work to create heroes and villains that were covered both by the fans with more degree of experience as those whose contact with comics has been very limited.
Video: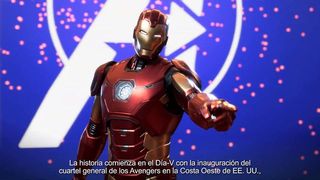 "Stan was a type complicated. Just loved his character. In fact, we asked him what he wanted to do and what was their advice with respect to the characterization of the videogame. we Had an internal debate at Crystal Dynamics, in which we posed questions that we gathered from fans and even members and writers of the current Marvel. We spent a good time thinking 'Well, what can we ask? What is your relationship with us? What do we do?'", he explained, Atmos, who had doubts and some fear to approach Lee to ask him for advice.
"Stan was a kind complicated. Simply loved his characters"
"The beauty of Stan was that did that these characters were loved and enjoyed by all. I had the idea that any comic book could be the first of someone, and that stuck with me during the development of the game," he adds. "And it's true. Although it may not appear so, this could be the first time that you hear about Captain America or Hawkeye or Thor, and I had to make sure that they understand the story, without which no one feels excluded or that you think 'I don't know who these characters' or ' I don't read comics' or 'I did Not see the movie'. I didn't want that should happen ever with my game", concluded the head of the study.
Marvel's Avengers starts its history in the To-day, a day that celebrates "the Avengers" and its role in the world, and that soon turned into tragedy after one of the helicarriers end up crashing causing hundreds of victims. Separated and removed, the player must gather again to the heroes and fight across the Earth against villains and multiple threats. The game will arrive on may 15, 2020 to PlayStation 4, Xbox One, PC, and Stay.
Marvel's Avengers: Stan Lee was inspired by the script and the plot of the game
Source: english
November 5, 2019