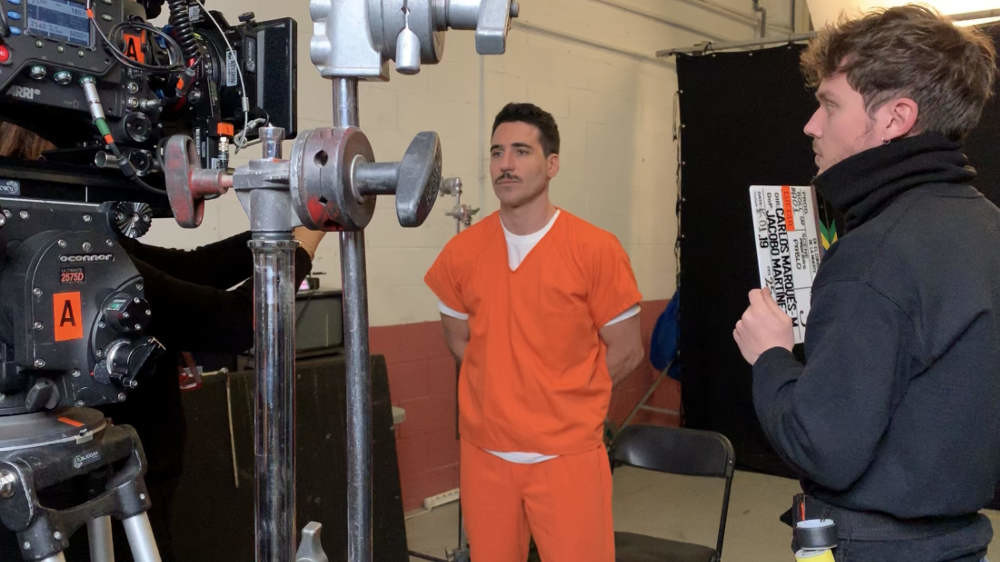 The 25 February will be decided finally the conviction of Pablo Ibar, the inmate of Spanish nationality who is facing the death penalty in the united States after a process that has lasted some 25 years, including a new trial that just ended. A case has been followed closely in Spain and in the Movistar+ is going to make his next series.
The platform has just announced the filming of 'In the corridor of death', a miniseries of four episodes based on the book of the same name Nacho Carretero ('Fariña') and that makes an interesting chronicle of the process by which it has passed Pablo Ibar from the moment that you are caught for triple murder.
The series has been created by Ramón Campos, Gema R. Neira, and Diego Sotelo (Bamboo Productions), who brought the awesome series narcos gallegos, and will feature Miguel Ángel Silvestre in the role of Ibar.
The synopsis reads as follows:
January 27, 1994. The bodies of a man and two models for 25 years, appear riddled with shots in house of the owner of a night club. The police found a camera installed in the living room of the victim who has recorded the murder. These images are the main track of the police… that's why, we decided to distribute the most valuable that is in them: the face of a blur of one of the assailants. Three weeks later, at a police station in another district, an agent believes to recognize one of the murderers: it is Pablo Ibar, a man of Spanish nationality who had just stopped with some friends for a small theft. Paul assures that he is innocent. None of the evidence found at the scene of the crime what is inherently… But of no use. Paul is convicted and sent to death row.

This is the story of the struggle of a man to prove his innocence. The story of a family that has never been surrendered.
I Think that if they can learn from Fariña may we find ourselves with a mini-series powerful. The filming of 'the corridor of death' will start soon, with Carlos Marques Marcet as director of the series. To see what we can find, especially because the genre of criminal, based on true events is in full swing.
we Also recommend
The new champion of League of Legends is called Sylas, and he comes to steal the ulti
Mario Casas returns to tv with 'Instinct', an erotic thriller for Movistar in the line of '9 and a half weeks'
'Fariña' will return to the libraries: ending the kidnapping of a book that is based on the Spanish series of the year
–
The news Miguel Angel Silvestre will be Pablo Ibar in the new series from the creators of 'manioc flour' that prepares Movistar+ was originally published in Espinof by Albertini .

Espinof
Miguel Ángel Silvestre will be Pablo Ibar in the new series from the creators of 'manioc flour' that prepares Movistar+
Source: english
January 21, 2019