including the mode Kripta, with news.
NetherRealm is ending Mortal Kombat 11, the new release from this veteran fighting series that launches on April 23 on PC, PlayStation 4, Xbox One and Nintendo Switch. However, the launch is only the beginning for the game, and Shaun Himmerick of NetherRealm hinted at downloadable content.
"we Plan to continue adding-content – to the game and support it after the launch. The planned features even in the first couple of months are really incredible. Will -in a future," says Himmerick to Official Xbox Magazine.
"Yes, there will be so Kripta. You can expect it to be fun. I don't want to exaggerate, but I think that will be a pleasant surprise for the players when they see the direction that takes the Kripta in this game".
Video: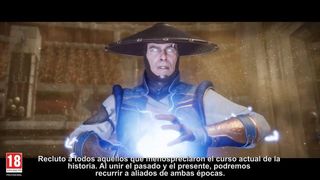 This all-new sequel to will feature a narrative that will invite us to challenge the time through different realms and realities and that continues directly with the previous chapter, just after the victory of Raiden on evil Old God Shinnok, a fact which has provoked the anger of the Kronika, the new villain.
Mortal Kombat 11 will receive features 'stunning' after the launch
Source: english
March 11, 2019