Limited Run Games released these games in physical format, and now the studio announces that it will donate the profits to various organizations.
Naughty Dog has announced that will donate its profits from the sale of the series Jak PS4 by editing physical of Limited Run Games to various charitable causes. Evan Wells, president of studio of Sony, says Naughty Dog "worked with Limited Run Games to preserve the classic with physical copies for PlayStation 4. The response of the fans of Jak has been amazing with the editions for collectors sold out in hours, and the standard edition in the first week."
"however, we want to take this opportunity to celebrate not only the series Jak, also to the causes in which we believe." The benefits will be donated to different associations, including 9 for the Warriors, Child's Play, Surfrider Foundation, LGBT Center of Los Angeles, Able Gamers and DAGERS". The collection re-mastered these games on PS2 includes the trilogy of adventures and action Jak X: Combat Racing. Naughty Dog is also grateful for the support of the fans, Sony and Limited Run Games, who have supported "this view from the beginning".
Video: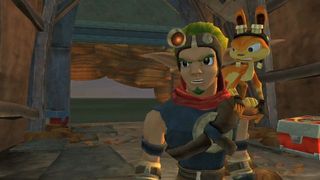 A saga beloved by fans
After developing the trilogy of Crash Bandicoot and Crash Team Racing PlayStation, Universal was left with the rights to the character and Sony acquired Naughty Dog. The team then developed a few original characters, Jak & Daxter, who star in three adventures with action and 3D platform title is focused on speed. The series was popular on the PlayStation 2, but with the advent of PS3, the study sought out new genres and styles; thus was born Uncharted.
there is Also Jak and Daxter: The Lost Frontier for the PS2 and PSP, in this case developed by High Impact Games, but does not form part of the remasterizaciones. After Uncharted 2, Naughty Dog explored the possibility of a new Jak with a more realistic look, but ultimately was discarded in favor of The Last of Us.
Naughty Dog will donate the profits from the collection of Jak on PS4 to charitable causes
Source: english
December 11, 2019