Include nine exclusive games and a finished red.
SNK has announced a new version of its console, retro, Neo Geo mini, just for the upcoming Christmas time. This is the model Christmas Limited Edition, a version of the machine arcade miniature that seeks to celebrate the 40th anniversary of the signing. The special edition includes new design and extras in the form of accessories, as well as new video games pre-installed. Still there is no check-out date or official price.
New version, new extras
The pack of this limited edition includes a unit of the replica arcade Neo Geo mini, USB power cable, two-handle Neo Geo Mini cable, HDMI mini, seven stickers, two screen protectors dynamic and a rug to place under the machine and prevent it from moving or slipping. The Neo Geo mini Christmas Limited Edition also offers a selection of video games various, not available, or in the japanese version or international, something that will be an incentive for the collectors, as shall be nine extra games.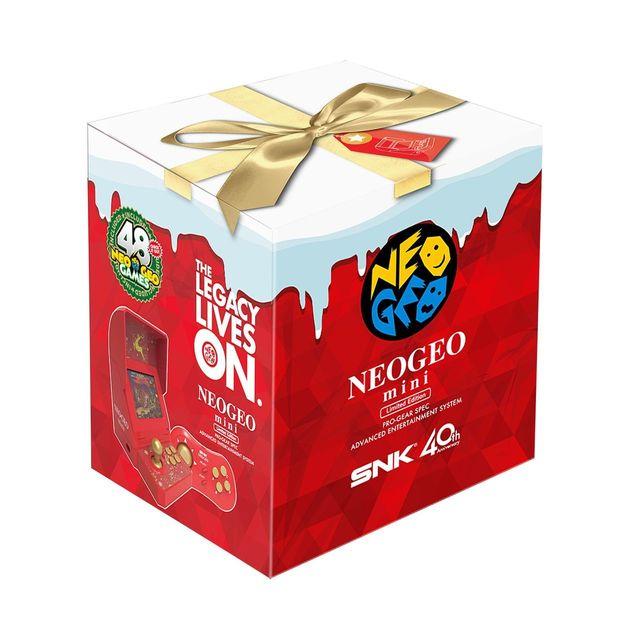 we remind you that the miniconsola has dimensions of 135x108x162mm, integrates its own 3.5-inch screen and features HDMI output to connect to tv, headphone jack, ports for 2 external controllers and connection to the stream.
List of games Neo Geo Mini Christmas Limited Edition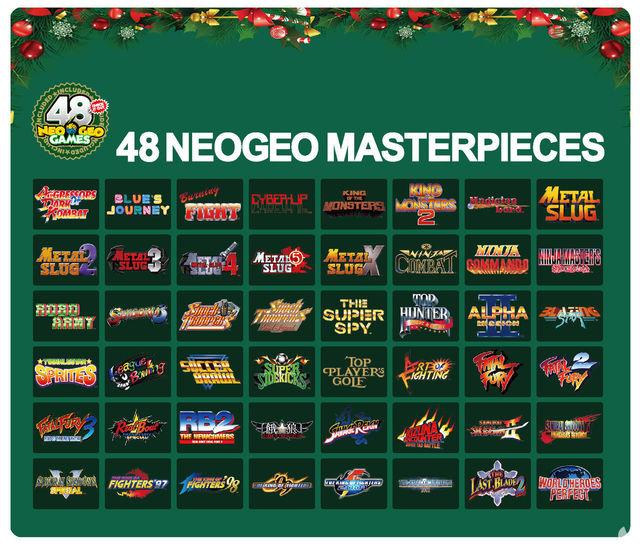 Aggressors of Dark Kombat
Blues-Journey
Burning Fight
Cyber-Lip
King of the Monsters
King of the Monsters 2
Metal Slug
Metal Slug 2
Metal Slug 3
Metal Slug 4
Metal Slug 5
Metal Slug X
Ninja Combat
Ninja Commando
Ninja Masters
Robo Army
Sengoku 3
Shock Troopers
Shock Troopers 2nd Squad
The Super Spy
Top Hunter-Roddy & Cathy
Alpha Mission II
Blazing Star
Twinkle Star Sprites
League Bowlng
Soccer Brawl
Super Sidekicks
Top Players Golf
Art of Fighting
Fatal Fury
Fatal Fury 2
Fatal Fury 3
Real Bout Fatal Fury 2
Real Bout Fatal Fury Special
Garou: Mark of the Wolves
Savage Reign
Kizuna Encounter
Samurai Shodown II
Samurai Shodown IV
Samurai Shodown V Special
The King of Fighters 97
The King of Fighters 98
The King of Fighters 2001
The King of Fighters 2002
The Last Blade 2
World Heroes Perfect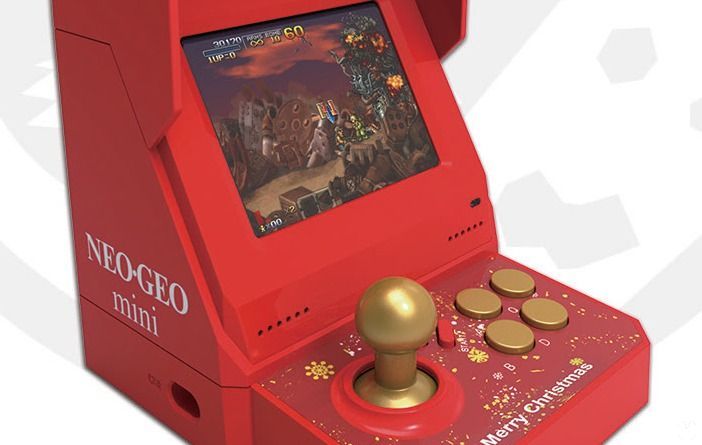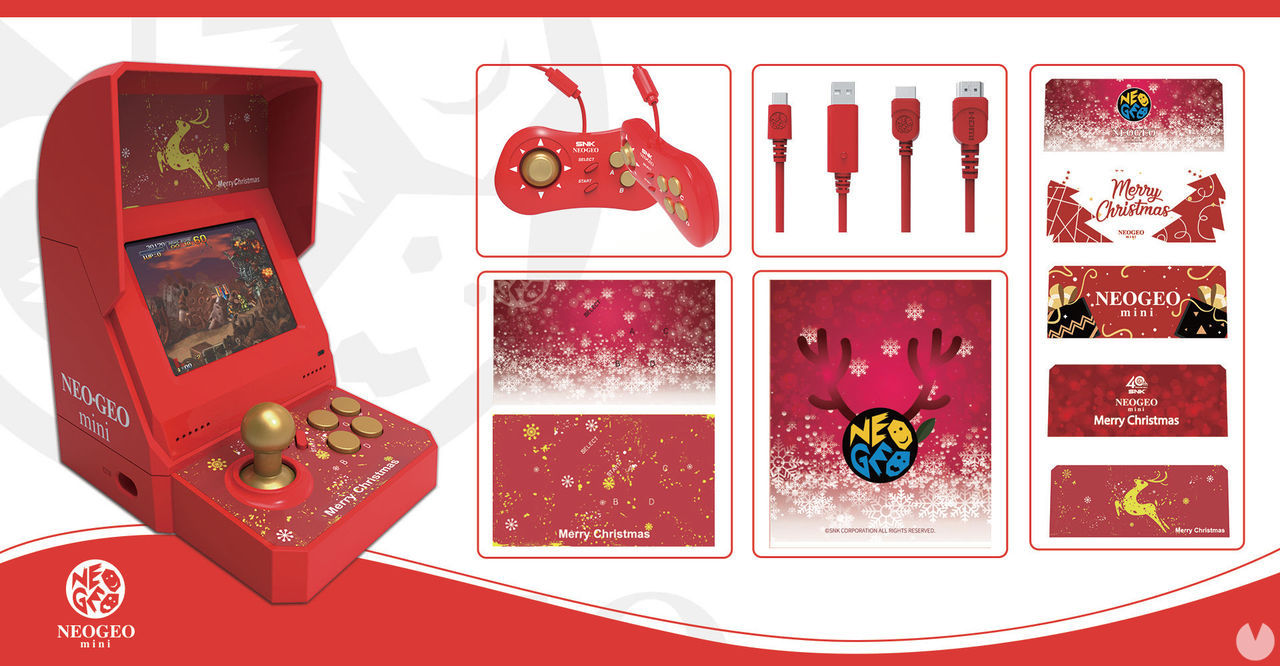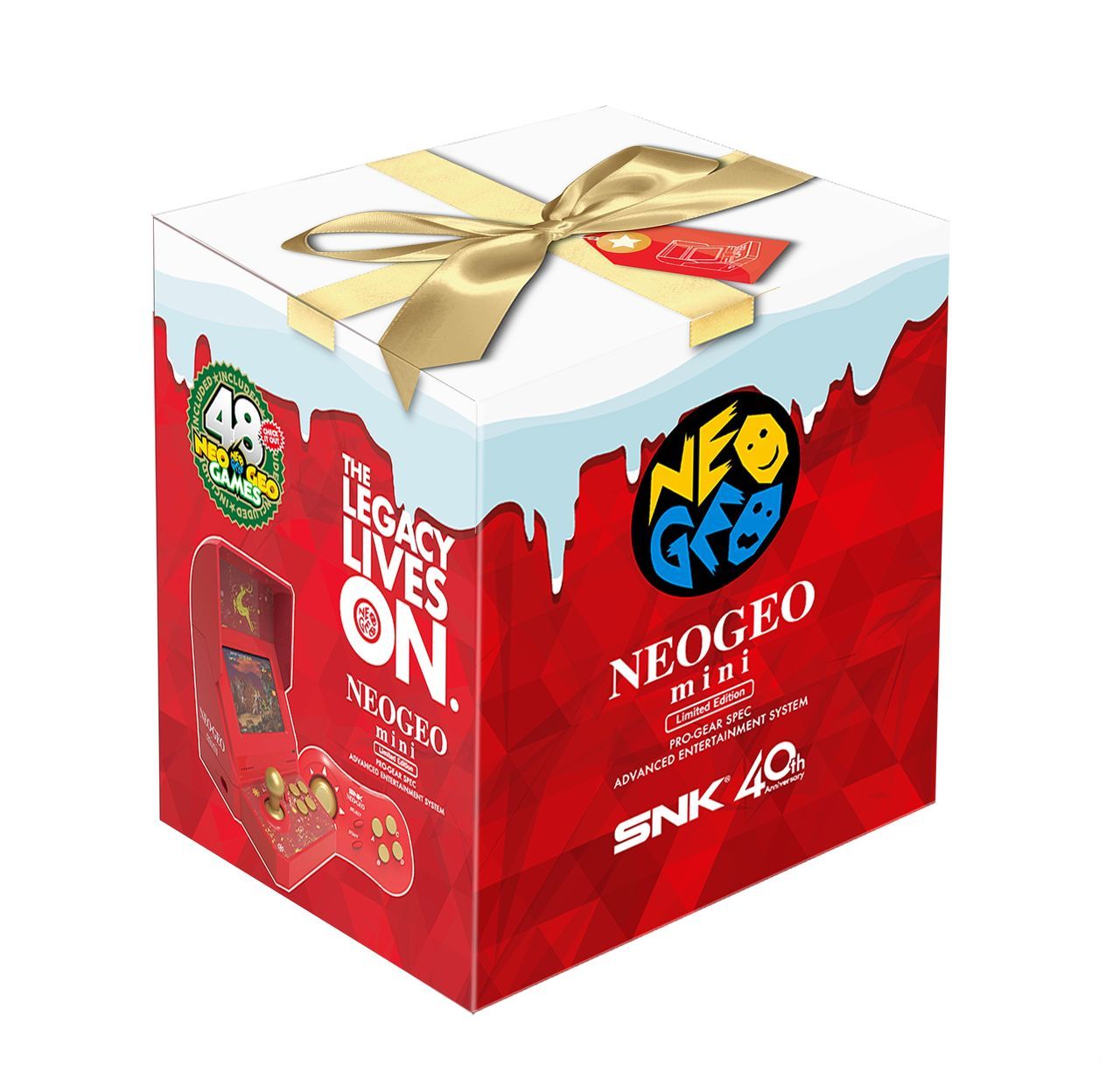 Neo Geo Mini released a special edition of the console for Christmas
Source: english
November 13, 2018