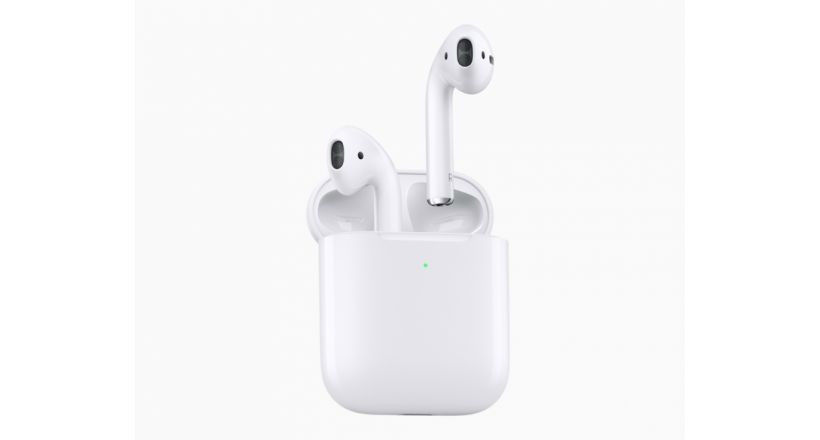 Apple today introduced the new version of their headphones wireless AirPods with new chip H1, 50% more time than voice calls, a voice prompt "Hey Siri" and a case Wireless Charging Case optional.
The new chip H1 has been designed by Apple specifically for AirPods. Account with an audio architecture that provides an experience of high quality audio, and improved synchronisation. Thanks to the chip H1 AirPods have a 50% more time on voice calls, compared with the previous generation. It is also easier to change devices: iPhone, Apple Watch or iPad, and reduces by half the time of connection. They also come with command "Hey Siri" making it easier to change songs, make calls, adjust the volume or to obtain information.
The new AirPods come with a case standard load, or with the new Wireless Charging Case. Each case features load additional 24 hours of listening time. The Wireless Charging Case offers greater ease of loading, and features an indicator LED light in the front to view the status of load with ease. Users that already have the AirPods can compare the Wireless Charging Case.
The new AirPods with a case load standard have a price of 159 dollars. With the Wireless Charging Case will cost $ 199. The Wireless Charging Case has a price of 79 dollars. The products can already be ordered and will be available starting next week.
New AirPods with chip H1, commands, Siri and more news
Source: english
March 21, 2019