Expand this topic:
X Best Services for Students
pixabay.com The student often has to write reports on laboratory work, write essays, and explanatory notes. In this ...
In addition to a special decoration, include Star Wars. Battlefront and four classic
In the D23 Expo Anaheim being held this weekend, where Disney is presenting all its new products for the coming months, it has announced a special limited edition of PlayStation 4, inspired by Darth Vader .
Video: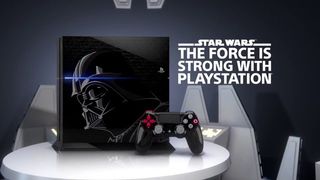 This special model will be available as part of the two packs of Star Wars coming to market from November 17 , coinciding with the launch of Star Wars Battlefront : Battlefront , the new set of SAY and Electronic Arts
.
PS4 Limited Edition Star Wars Battlefront
pack Limited Edition PS4 Star Wars Battlefront include a console 1TB PS4 limited edition, A DualShock 4 inspired by Darth Vader and the game Star Wars: Battlefront . The PS4, fully customized, includes an image of Darth Vader like Star Wars logo printed several times in the top of the console. The DualShock 4 is inspired by Darth Vader costume includes the logo of Star Wars, as a pattern, along the touch panel DualShock 4.

Besides physical copy of Star Wars: Battlefront , this pack I include a coupon to digitally download four classic titles Star Wars Super Star Wars (1992) Star Wars: Racer Revenge (2002), Jedi Starfighter (2002) and Star Wars: Bounty Hunter (2002), for the first time available on PlayStation 4, with enhanced graphics and trophies .
Limited Edition Disney Infinity PS4 3.0: Star Wars
November 17
also be a second pack, which will include 1TB PS4 inspired by Darth Vader and their respective DualShock 4 , a copy Physics Disney Infinity 3.0: Play Without Limits , the Base Disney Infinity, the Pack Play Set Rise Against The Empire (which includes the figures of Luke and Leia, plus Play Set Rise Against The Empire) and PlayStation exclusive figure of Boba Fett . The PS4 pack Limited Edition Disney Infinity 3.0: Star Wars also include digitally download the coupon for the four classic Star Wars

addition to these two limited edition pack, also will sell the pack Star Wars Battlefront PS4 Standard Edition , including a PS4 console, a DualShock 4 black (Jet Black) and a copy of Star Wars: Battlefront , with the four classic Star Wars .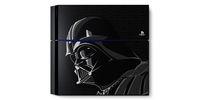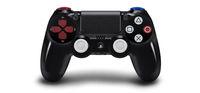 One PS4 limited edition inspired by Darth Vader announced
Source: english
August 17, 2015