$ 200 or more than 200 hours of game play to complete Special Orders.
last week, microtransactions they made their arrival at Call of Duty: Black Ops IIII. And what is true is that their welcome has not been as warm as could be expected.
From Reddit, the user ienjoymen described in detail the negative impact that these micropayments are on the title of Treyarch. According to the user and their calculations, the presence of microtransactions means that the progression in the game has become significantly more complicated.
Video: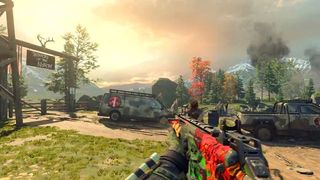 200 hours of gameplay or 200 dollars to get to complete a Special Order or pass battle
"Force the players to invest 200 hours of game play or to pay over 200 dollars to get all of one pass of battle [Special Orders]", the title of this player your complaint on Reddit.
"If you're looking to be the owner of that Variant of weapons of level 200, you need to be prepared to pay $ 200 or invest more than 250 hours in the game. (Oh… and there is a time limit)", wrote the player.
You have to dedicate 2 hours of play to reach a level and get an object
And it seems that you are not alone in their complaints. The publication is now in the top of the page of Reddit of the game, and has almost 13,000 votes.
publication points out, furthermore, that players should dedicate approximately 2 hours to the game just to get to a new level… and get a unique article. In turn, he adds that players have no control over what they get in the Reserves.
it Is possible that Treyarch take note of the complaints of the players and, with a bit of luck, manage to soften this system of progression.
Video: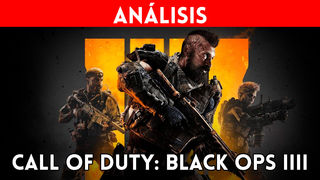 remember that Call of Duty: Black Ops 4 is available on PC, PS4 and Xbox One. From Vandal we put a analysis that you can read in the following link.
Players of CoD: Black Ops 4 complain about micropayments in the game
Source: english
November 5, 2018